We help you unlock growth by hiring the right Executive Leadership.
We partner with you to appoint executive talent who create opportunity and drive change.
Targeted, research-driven search solution for executive level hires. We offer unparalleled access to the leaders that drive innovation, transformation, change and growth from our offices in London & New York.
We recruit the very best candidates for executive and board level appointments.
Our Executive practice offers businesses access to an unrivaled global network of executives across innovation, product, design, and technology. Our leaders are true change agents, futurists, and technologists who bring opportunity for growth.
With offices in London & New York, and a network of talent that spans every major innovation hub globally, we have a track-record of building leadership teams … from Managing Directors and Partners, to Global Directors, CEOs, CDOs and CINOs.

Access a Global Community of Innovation Talent
We have a network of over 10,000 leaders across the US, Europe, and Asia. Our teams are based in London and New York - two of the leading innovation hubs.

Leading and recognized reputation.
We're disruptive and agile with a non-corporate feel, so resonate with leaders who self-identify as creatives.


Most importantly: Diversity is prioritized.
Our process, values and perspective underpins our focus on building more diverse shortlists. In an industry where there is an inherent shortage of diverse leaders, we focus on ensuring we are making a difference and going against the grain of the traditional executive search industry.
For us innovation encapsulates businesses and teams that are creating new products and services, new venture and new technologies. Innovation changes lives and businesses. It creates opportunities and makes the world better. We believe that in order to bring innovation to life companies need world-class talent. We're proud to showcase some of our recent placements.
Recent Appointments
Chief Innovation Officer
Series C Fintech
Executive Creative Director Publicly Traded Technology Company
Managing Director Global Design Consultancy
Partner, Experience and Innovation Global Brand Consultancy
Global Practice Lead, Retail Strategy Global Software Business
Chief Creative Officer Global Management Consultancy
Executive Creative Director Venture Studio
Head of Innovation Global, publicly traded Shipping Company
European Managing Director Global Innovation Agency
Chief Technology Officer eCommerce Series A Startup
Co-Founder Seed Stage Fintech
"Thank you for bringing the curiosity, dedication and a human touch to our collaboration"
Chief Experience Officer EMEIA & CEO Doberman EY
How we work
Delivered through interviews and workshops we:
Identify your needs and circumstances.
Build understanding of your mission, culture, values, and crucially, your business objectives.
Outline opportunities for growth.
Build personas that inform the candidate profile, skills, and job description.
Highlight any risk factors and challenges.
Develop the recruitment process.
In-depth interviews, leadership assessment and delivery of final candidates. Beyond this the process also includes:
Identification of sourcing channels and key networks, including a full market map and opportunity analysis.
Development of communication and positioning of the opportunity to talent.
Assessment of competitors and various candidate pools.
Delivery of a report that includes all of our research and insights as well as a long list of potential candidates.
In-depth research, insight gathering and development of strategy and assets that includes:
Consistent, weekly, high-volume but targeted outreach.
Initial screening calls with candidates and profile build out.
Feedback throughout the process.
Bi-weekly calls and ongoing Slack (or alternative)
Reference checking.
Assessment and personality evaluations (optional).
On-going support with on-boarding and any related hiring needs for the US team.
On-going support with on-boarding and any related hiring needs for the US team.
We also stay on hand to do regular check ins and ensure that both you and the candidate have support well into the first few months of the placement.
Recent work
Don't worry. We've done this before. Here is a selection of our recent work.
Worked with the Founder of Doberman post-acquisition to hire Managing Directors in new growth markets. We successfully placed executive leaders across 5 different territories.
Supporting Atlassian's Executive Leadership to find a Creative Leader that can help transform their brand and build an in-house Studio Team.
Worked with founders to identify a Chief Marketing & Innovation Officer, someone to build their external presence in the UK, EMEA and the Americas. The role combined Innovation & Thought-leadership, Proposition development and prototyping, Product marketing, brand and Go-to-market.
Partnered with Prophet on a global level supporting them to hire innovation leaders. We placed Partners in New York, London and Berlin and this team has gone on to rapidly scale their capability in design, strategy and product.
Our Partners lead our Executive Search practice.
Together they each bring over 15 years of experience recruiting innovation talent, a global network of talent, personal brands that extend into different content series, like 'Faces of Innovation', our presence and thought leadership across industry groups such as Innovation Leader and Innov8rs, and lastly a true understanding and special empathy for how important hiring the right leadership is - after all they are running a business themselves!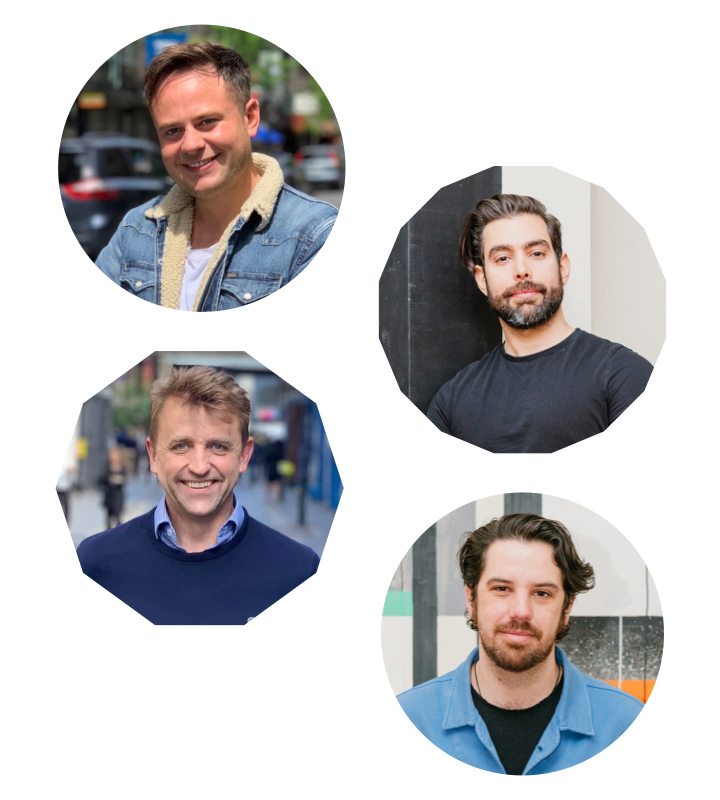 We're supported by a team of amazing researchers and recruiters.
Our team are passionate about innovation - we care and contribute to the industry. We hire people that focus on outcomes not obstacles; people that have a constant focus on quality; people that act with compassion and respect; and people that speak up, not show up and do. That is why we're one of the highest recommended recruiting agencies in the industry.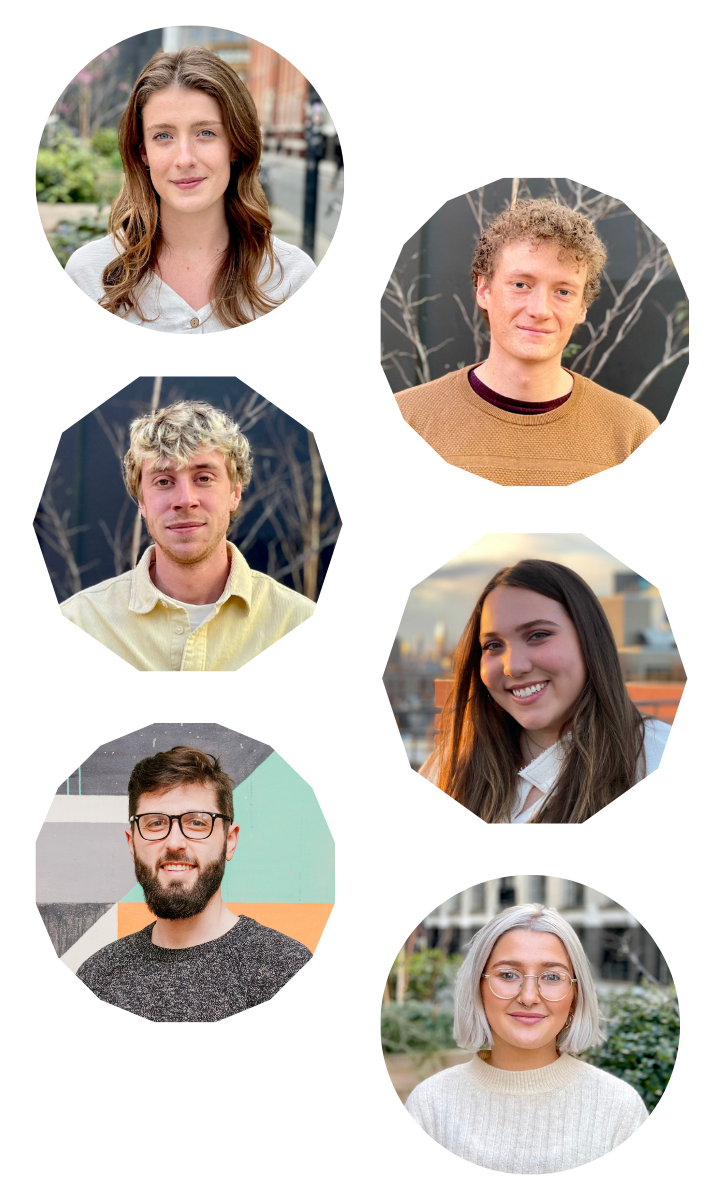 "Thank you for bringing the curiosity, dedication and a human touch to our collaboration"
Chief Experience Officer, EMEIA & CEO Doberman EY