Happy new year from Bamboo Crowd
By
Drew
Welton
CEO & Co-Founder of Bamboo Crowd. Working with our talented teams in London and New York, I help our clients bring innovation to life through hiring world-class Thinkers, Makers & Leaders.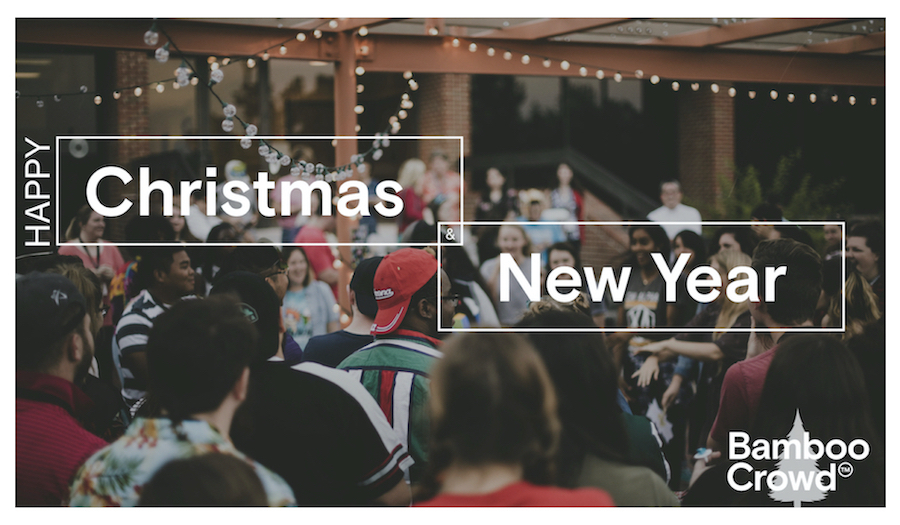 Welcome back and happy new year! The whole team here at Bamboo Crowd is wishing you a happy and successful 2020.
2019 was a great year for us...we
cultivated great relationships with our partners and won more than 80 new clients ranging from disruptive, agile scale ups to global innovators
placed more than 250 talented Thinkers, Makers & Leaders
delivered across 3 continents, in more than 9 cities including London, Berlin, Finland, Paris, New York, Cleveland, Toronto, Sydney and Shanghai
created 6 great jobs at Bamboo Crowd, welcoming Sam, Kate, Laura, Chelsea, Matt and Ora to our team & delivered 5 brilliant events that built advocacy and supported the growth of our industry
We launched 3 new offers…
Bamboo Crowd & …a new initiative, harnessing our global network of thinkers, makers, leaders and influencers to support and scale events and partnerships that build advocacy, create social impact, and support careers, personal growth, and purpose-driven organisations. Some of the highlights included…
Partnering with Women In Innovation ('WIN') to bust myths around career paths
With OpenIDEO, designing and running workshops to solve societal challenges
Bringing together immigration advocates…. UX For Change
Tech recruitment team …we extended our offer – from front-end development to data science – building downstream capabilities. In addition to recruiting best-in-class talent across Innovation Strategy and Design, we now have an expert team hiring the people that bring ideas to life: Business Intelligence, Data Science, Solution Architecture, Full Stack Engineering, Front-End Development and Product Management. Meet our team here:
Nick – Product Management
Sam – Engineering and Development
Ora – Business Intelligence and Data
Matt – US Product Management
ChangeMakers …a new executive search offer, led by Dan, that is setting a new standard for leadership recruitment. We have harnessed our position as the leading innovation recruiter, creating a new, standalone offer that brings a blend of expertise and skills across executive search, talent strategy and innovation. In 2019, we hired change makers for a range of high-growth businesses:
Managing Director for growth strategy firm in New York
Customer Experience Leader/SVP for a global management consultancy
Executive Director for a global technology consultancy
We wanted to take this moment to say a big thank you to all the wonderful people who have supported us so far. It is our extended crowd that makes us successful; nothing else will do.

From all of us at Bamboo Crowd, we hope you had brilliant holiday and we look forward to working with you in 2020 and beyond!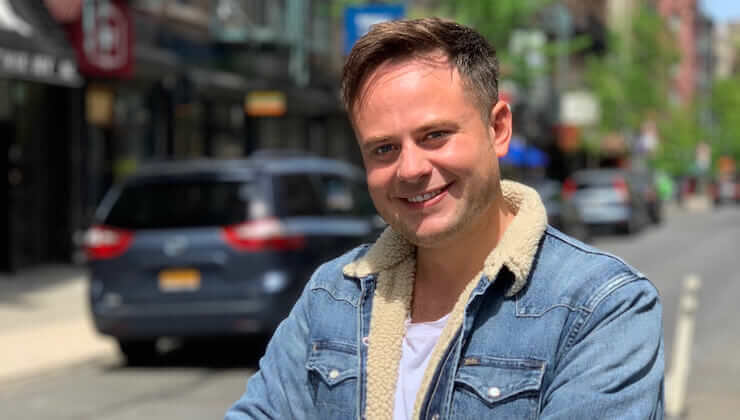 CEO & Co-Founder
Executive Search - Innovation & Strategy — London