What's the future of bubbles? Pepsi posed this question to Now What, a 30-person (and growing) agency that specializes in consumer research, cultural insights, brand strategy, and innovation work. Now What has also been asked, "What drives charitable giving?" from Feeding America and "How do you tell the story of the next big thing to change the sports world?" from the ESPN.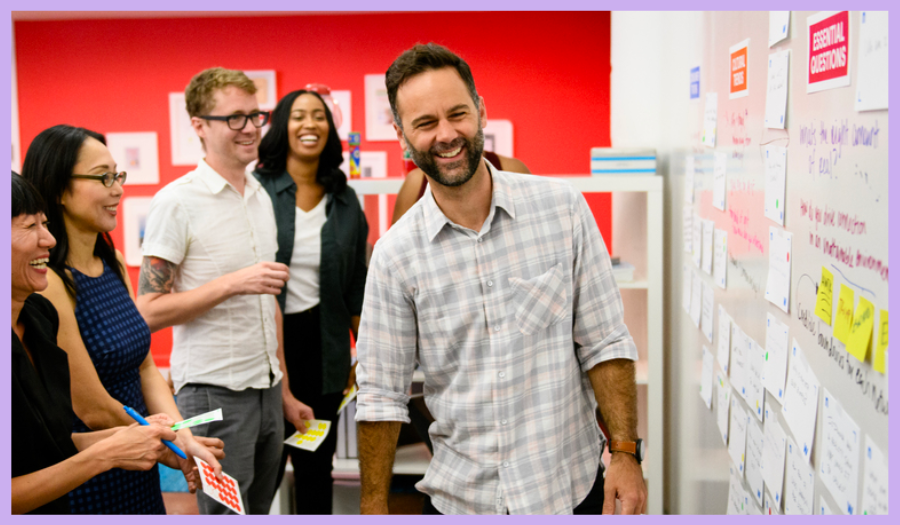 "We call ourselves the Creative Question Company. We're strategists, researchers, story-tellers, question masters," said Kyser Thompson, President of Now What. "We answer the bigger, more strategic questions from our clients. The questions that keep our clients up at night."
Answering those cool yet considerable questions requires a top-notch team of talent. Now What reached out to Bamboo Crowd this year to fill three full-time staff positions. It was important to Kyser and his team to work with a recruiter that understood the company's unique values and how that translates into finding the perfect people.
"One thing we look for is someone who fits our six internal values. They're very specific to us. One value is playfulness and the other side is rigor. Those don't always go together," Kyser said. "Two more are colorful and human. We're trying to find people who have these values."
For Now What, these values present in someone's personality, experience, and work product. But it's also about their "edge factor".
"Edge factor is that thing that's hard to define, that thing that you know in your gut that this person would be the right person," Kyser said. "It's someone who fits and exudes our values but also someone who pushes us. I want someone to come in here and have their own color."
Find someone who is playful and rigorous and brings the right expertise to the team? Bamboo Crowd was up to the challenge. We've since placed two people at Now What and are in the process of recruiting a third person.
"Bamboo Crowd is the closest end to our values that I've found from a recruiter. They understood and cared about our values and what makes us who we are," Kyser said.
"Bamboo Crowd just gets it, and I really feel that they get us."

Kyser Thompson, President at Now What
It didn't happen overnight, nor should it. We took the time to get to know Now What and their values. "They sent a few candidates who weren't the right fit, but then they honed it," Kyser said.
In addition to placing the right people at Now What, Kyser also looked to Bamboo Crowd's industry expertise. "They understand the market and the quality of talent … more than any other agency or recruitment partner that we've worked with," he said.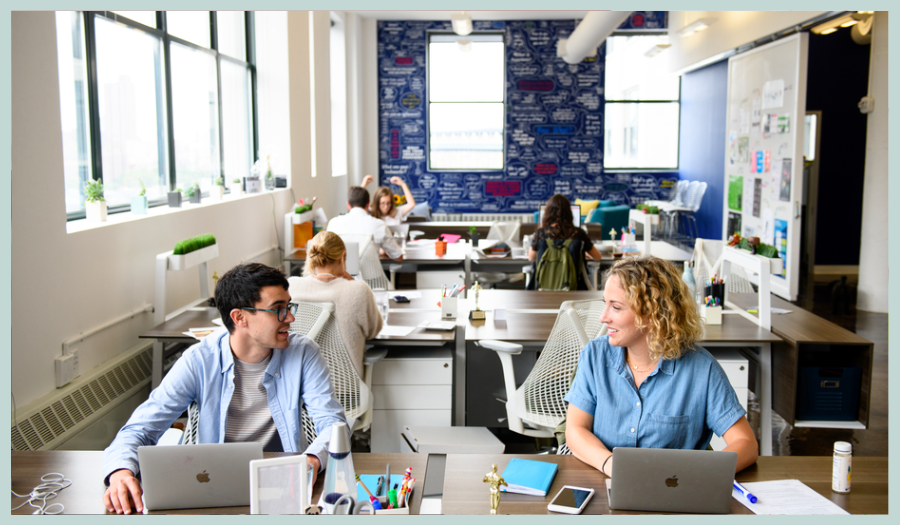 "They knew the market really well in terms of what people are looking for with compensation, company culture, and their career," Kyser said. "I was able to speak to career aspirations and what Now What could do to help that person." Kyser explained that Bamboo Crowd gave him the "tools" to help focus the hiring process and the conversations they had with potential hires.
We also know there's no shortage of big bubble questions out there. As such, Kyser hopes to use Bamboo Crowd to create a pipeline for future growth at Now What.
Even if we feel like we have the right three people, we'll still be working with Bamboo Crowd. My philosophy is that we should always be interviewing people, and hopefully always be hiring. They're a great partner in that sense because when we need to get pickier or they need to send us a candidate with a longer lead time, they know who to send us.
- Kyser Thompson, President at Now What
Kyser hires about four to five new full-time staff per year. "As we grow revenue-wise, we're going to grow people-wise," Kyser said. At Bamboo Crowd, we look forward to that very much, as well as what their next big question will be.