The event started with an interview with the charity partner so that our UX Designers could hear more about their objectives and goals. The key design challenge was how do we empower users to share their conversations with experts so that other users can read them and find answers to their questions. No easy task. Sharing conversations of such an intimate nature is met with concerns of privacy and trust (two of the most important things for Okayso users) so how do you incentivize people to share? How do you create a positive feedback loop? When do you prompt a user to share? And what do you share?
After the designers had asked all of their questions they went into strategy and design mode, developing concepts, ideas and solutions and going so far as to actually sketch them out in design applications like Invision. We saw some incredible ideas, from a tool that allows users to scrub parts of their conversations before sharing (aka "scrub and share"!) to a whole concept around "reflections", which encourages users of the app to "reflect" on their conversation and either save the reflection into a private board and/or share the refection to other users of the app.
Overall I was floored by the ingenuity, creativity, and passion in the room and Okayso Founders, Elise and Francisco, were touched by the amount of time and care the UX for Change designers invested.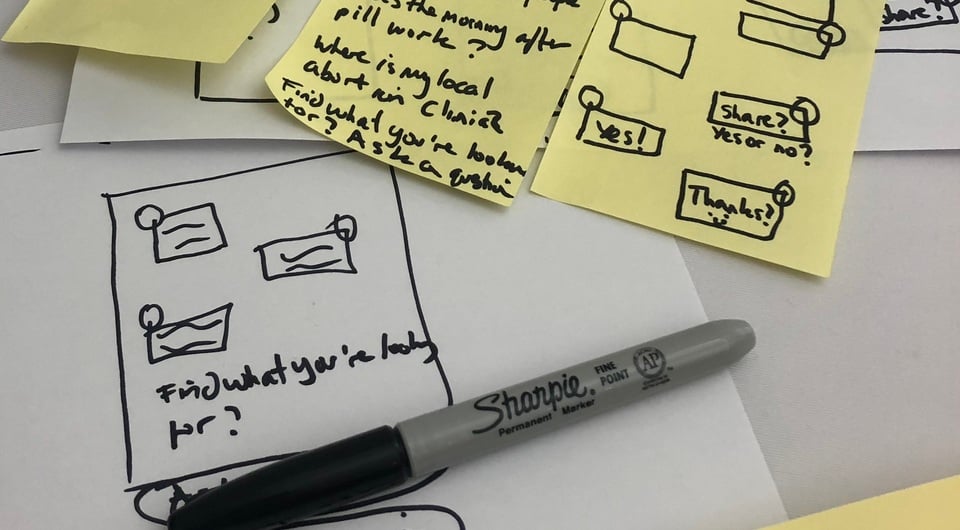 UX for Change really is impactful and important. It brings designers in a room to help solve problems for charity partners. Charity partners who are often one or two people trying to make a difference in the world. It can be a lonely and emotionally taxing pursuit. Change doesn't come easy. And just a few hours shared with designers who are passionate, user-centered, and empathetic means a tremendous amount. Our designers go on to support post-event and I'm excited to see the changes and impact we can create for Okayso, as well as the other charity partners we have supported such as Tallom Foundation and immigrationlawhelp.org.
I'm humbled and honored that we had so many talented people supporting on this event and I want to give a big shout out to our awesome facilitator Kandis O'Brien, who as ever was a beacon of light at the event. I also want to thank all of our super talented workshop leads, Salima Nathoo, Greg Kinlan, Meg Luce, Andrew Zellinger, Tasnima Tanzim, Peter Schwartz, Ariella Chivil, and Tzuyu Yang – the event couldn't have happened without you!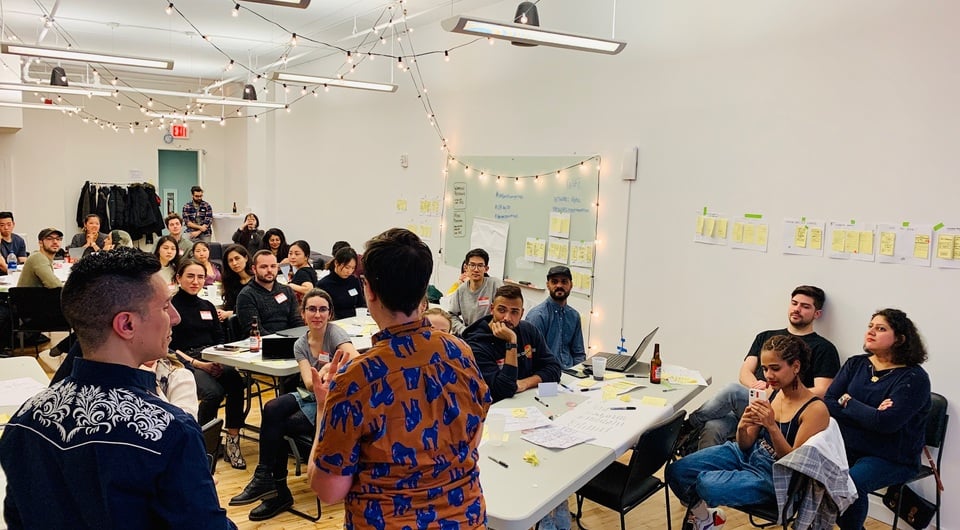 If you're interested in getting involved in the next event as a facilitator, a workshop lead, or a participant then drop me a line – we'd love to have you! If your organizations' design team would like to get involved and use the UX for Change platform then that's great too – there are so many charities waiting for support and it's a meaningful and very rewarding experience. Last, but not least, if you would like to support any of the charities that have participated in UX for Change, whether it's offering your design and UX expertise or donating to the cause, then please contact me and I will happily put you in touch with the Founders.
As ever, thanks to all the participants involved last night. It was a pleasure to host you all and looking forward to the next one!!!