Over the past year, the need to address inequalities throughout the world has become ever more apparent.
Through a crisis that affected us all and brought everyone together, it also went to show how different we really are and how the systems that are put in place globally don't enable change or equity for those that really need it.
As a recruitment company we are a part of these systems and have gone along too long without making enough changes. This year we made a commitment to try and understand this system, so we can all look at the recruitment process, with our clients and candidates, with a critical eye. We must all hold ourselves and each other accountable as we continue to learn.
It is important for us to embrace change and, working with innovation, it is a key value of our company.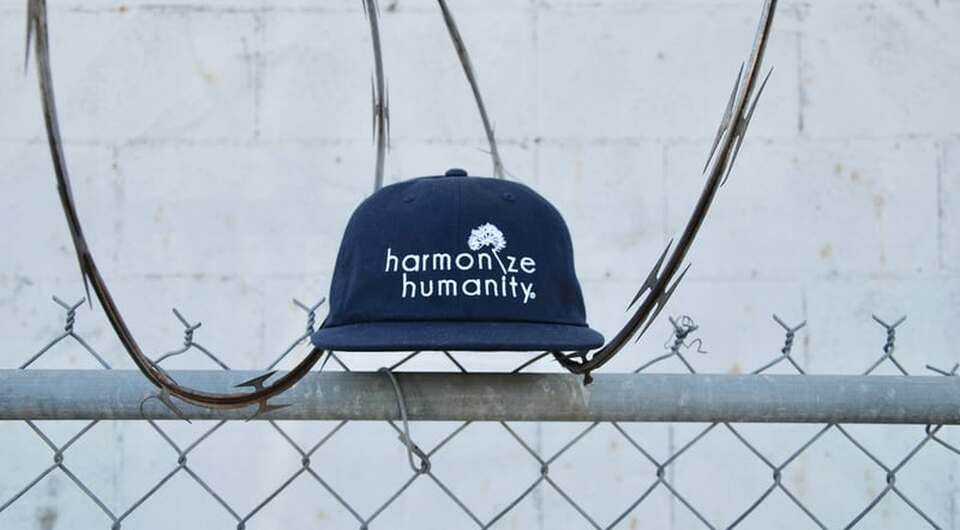 What Did We Do?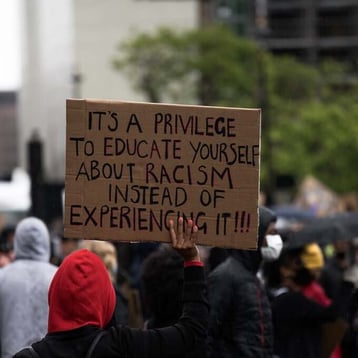 We started off 2020 by partnering with UX for Change - an innovative organisation with a goal to empower the UX and design community and support non-profit organisations and causes that operate for the better of humanity.
In July we started our D&I bookclub, a place for us to come together as a team and delve deep into Black history and Systemic racism. A space where we could have difficult conversations and learn to sit with our discomfort whilst becoming aware of the things we could do, both ourselves, and as a team to be better allies.
We celebrated Black History Month, showcasing and celebrating the thoughts, expressions, experiences and innovations of the black community. From showcasing what Angela Benton has been doing to pioneer and promote diversity in the technology industry, to Kimberly Bryant who launched Black Girls Code, an organisation devoted to teaching young girls of colour computer coding and programming languages. We also shared some of the resources that had come up in our D&I Bookclub. You can find these here.
We held events throughout the year celebrating diversity, partnering up with some fantastic companies, and hearing from really inspirational panellists.
D&I Bookclub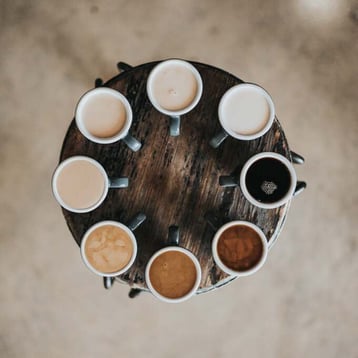 This was set up by our diversity committee in July. We had a different area of history or a different topic each week to learn and discuss. We had suggested reading to do between sessions and were actively encouraged to do our own research too.
We started to cover: Systemic Racism & its history, The UK; its history of colonialism, What is white supremacy? What is Privilege?
Some of the responses from the team:
"I learnt a lot about how racism throughout history has shaped society today and still has a huge impact, I'd never really thought about how laws, institutions etc. were made in times when race issues were even more prevalent than they are now and the impact this still has today. It's opened my eyes to how prevalent discrimination in any form is even though we might not experience it ourselves. I've also realised how important it is to keep talking as many people are still quite ignorant of the issues we have, even though you don't have to look back very far for it to be so obvious."
"It's crazy how much old ideas inform new ones – though I've touched upon books like 'Heart of Darkness' in my studies, I never took the time to understand more about the enlightenment era and how that's affected the caricatures we have that form some of the basis for racism that still exists in 2020. What's more worrying is how theories from this era are being twisted and turned into new, ugly propaganda fuelling the far-right movement. I think even in having a small session on this today, we learned more about this era and how it serves as the foundation for systemic racism than I have in any class."
"It has been interesting, and a bit shocking, to fully understand how deeply engrained racism is in our society. It's not just about the terrible instances that has brought light to the Black Lives Matter movement, but it's about how long it has been going on and how we as a society have decided to turn a blind eye. It has been an eye-opening experience to understand how people have suffered – throughout history, and present day - purely based on the colour of their skin. It's 2021, I feel like as a society as a whole we should have done more much earlier on. Perhaps one thing that surprised me is that few people actually knew about the injustice that has been going on for years – it's like it has been wiped from our collective memory, but the more annoying part is how easily it can be forgotten again. Now that people are no longer making noise, it seems everyone has moved on with their lives while for people in the Black community it is still very much their reality."
It's opened my eyes to how prevalent discrimination in any form is even though we might not experience it ourselves.
D&I Events We've Held This Year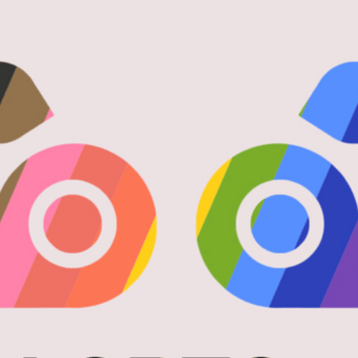 UX for Change with Okayso
We held a fantastic UX for Change event in New York for charity partner, OkaySo. Okayso is an app for iPhone that connects users to teams of vetted experts who provide personalized support, advice, and answers to questions about sex, dating, relationships, identity, anatomy, mental health, and more.
International Women's Day
We were joined at This Place's HQ by a panel of female leaders to discuss empowerment and innovation; sharing the challenges they've overcome, the life lessons they've learnt, and how they imagine the new generation. They worked through hard topics like 'how do we become more intersectional as a workplace' and 'why do we feel the design and tech worlds have become so homogenous.'
Diversity in UX Design London - Job Hunting
We partnered up with Dania Shah and Diversity in UX Design to give advice on Job Hunting to ambitious UXers from underrepresented backgrounds.
Ada Lovelace Day: Gender & LGBTQ+ in the workplace - an open dialogue
We were joined by an amazing panel with representatives from Out In Tech, the Department for Education and Triangirls, who spoke about: Gender including pronouns, LGTBTQ+ myth busting, Transgender colleagues in the workplace, How to be an ally or champion, LGBTQ+ awareness in the workplace and Navigating Gender & LGBTQ+ in tech
UX Crowd presents Women in UX
In this panel discussion we were focused on Women in UX.
We spoke about why the tech space is a male dominated industry. What our prediction was for the years to come and how we can make the space more diverse.
LGBTQ+ History Month: LGBTQ+ in the workplace - an open dialogue
The LGBTQ+ community continue to face discrimination and exclusion at the workplace. Many are underemployed for their skill level and experience or feel unable to safely bring their whole selves to work. Here we learnt about the steps you can take to make your workplace more inclusive.
Articles and Interviews
We spoke to design studio Openbox on Design, Diversity and Empathy. The piece talks about the design industry's struggle with diversity and what lies ahead. Read the full article here.
We spoke with Alain Sylvain, Founder of Sylvain Labs, where we talked about the absolute void of diversity in brand and innovation roles and how the questions need to be "how do we better reflect the market? And how can we tap into a greater sense of creative diversity, not only racial, but creative diversity?". Read the full article here.
We ran an event with innovation & design leaders from businesses including Samsung, Sylvain Labs and Gemic where we discussed how diverse teams unlock new thinking and allow for innovation to thrive. Read our Innovation Sessions event write up here.
"The thing I get excited about is being able to create systemic change – this is a world in which diversity and inclusion is finally being talked about on a global level. And the pandemic has shown that business has to truly look to doing real good and enabling positive change in the world. The possibility and enablement to do that now is something I really have my eye on and want to be able to create in the not too distant future".
Natahsa Chetiyawardana, Creative Partner and Founder – Bow & Arrow, part of Accenture Interactive.
Read our full interview with Natasha here.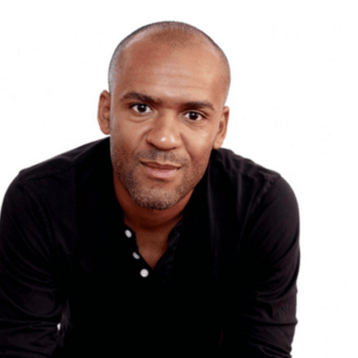 "To prioritize diversity really means a reconstitution of the business and the way the business views the world so that it isn't so much about diverse talent but it is about the best talent".
Alain Sylvain, Founder of Sylvain Labs.
Read our Innovation Sessions event write up here.
Where are we headed in 2021 and beyond?
We will be trialling new approaches for helping our clients achieve more diversity in their recruitment. But as recruiters we know that a big part of the challenge is that there just is not the diversity in the candidate pool that the industry needs. Because of this we are also investigating ways that we can help support a more diverse group get into innovation from the entry level up.
If you want to talk to us about how we can work together on this important issue please get in touch.