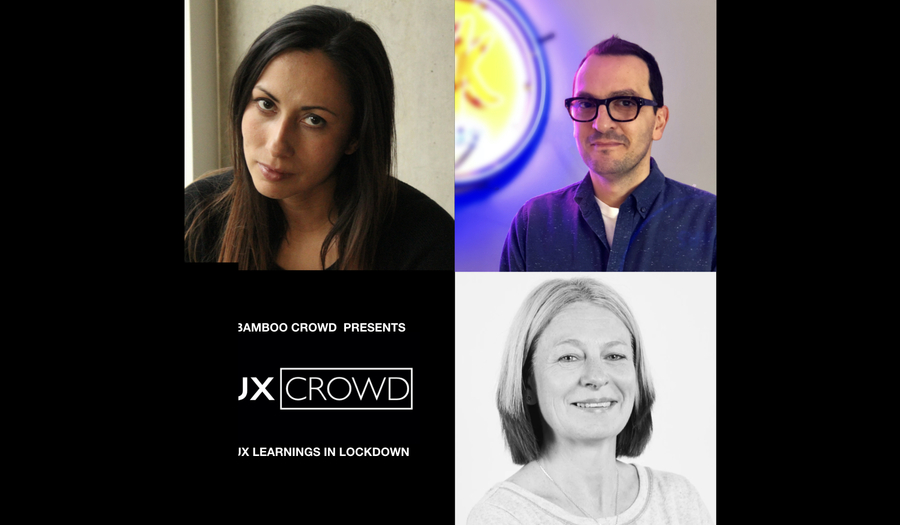 We were joined by:
Camila Diaz – Head of Product Design and User Research – Moonpig
A London based Product Designer with over fifteen years of experience; she is currently Head Design & Research at Moonpig. Originally from Colombia, she has worked in the U.K., Spain and Australia, collaborating with software development companies, digital agencies, large enterprise clients and government institutions, helping them craft user-centered elegant products as well as recruiting and coaching Product Design teams.
On a personal level, she considers herself to be a highly self-motivated individual who doesn't mind getting her hands dirty to get the job done. She believes her strengths lie in her keen and curious nature; she is always out learning new things and exploring new adventures.
Julie Kennedy –User experience Director at Saint Gobain - London
Director of User Experience with over 20 years digital experience working across a wide range of industries covering e-commerce, telecommunications, gaming, media and fin-tech for top UK and Global brands at Amazon, Vodafone, Betfair, DMG Media, Capital One and currently Saint-Gobain. A proven track record of building teams and managing large-scale multi-channel global projects delivering great products to budget and deadlines. A regular conference speaker and organiser of an annual Tedx Womens Event in London.
Al Lucca – VP Design at Axios – New York
Al Lucca leads the Design team at Axios, a news media startup in the US. Prior to that, Al designed websites and apps for the United Nations and later built the design team at Viacom where he had the chance to work with brands such as MTV, Nickelodeon, Paramount and more. He is originally from Brazil and lives in NY.
Listen to the full event below