Thinking of going freelance? Our expert panel will give you the insight on how to get set up the right way and answer your questions.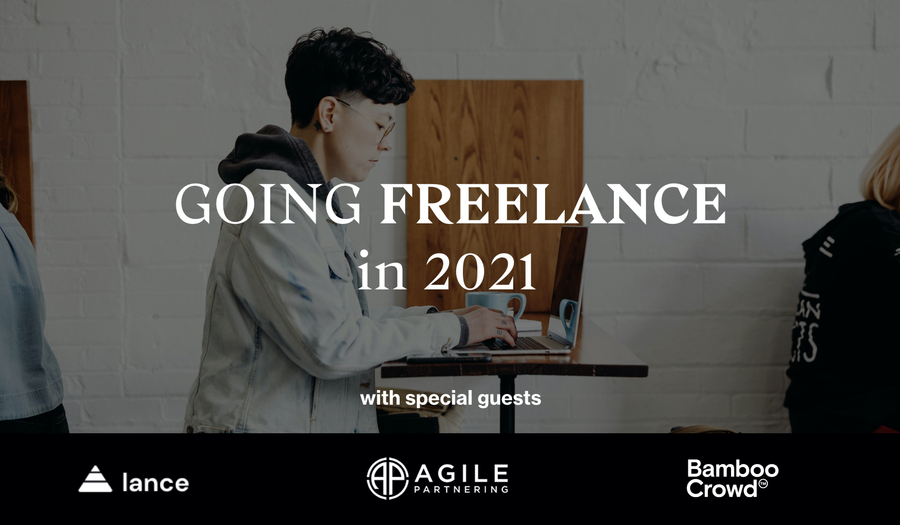 Join us: Thursday January 21st, 4:00 PM – 5:00 PM EST
2020 turned the world on its head!
As specialized recruiting consultants we saw much of the employment impact first hand. We saw company layoffs, highly skilled employees losing their roles and a lot of hiring put on hold. With the changes came creativity and new ways of approaching everything - including the format of work!
We've seen a big rise in freelance and contract work this year - companies are thinking more short term with their hiring to mitigate risk and professionals may be more willing to dive into short term projects in lieu of finding a full time permanent role.
So what do you need to know? We have partnered with top experts to help you get set up for success.
For freelancers or contractors we have Oona Rokyta of Lancebank.co to help shine a light on what it means to be a freelancer and your finances. What business setup is best for you, what should you look out for and where you can go for info - there's a lot you need to know and no one knows more than Oona!
For companies, hiring managers and recruiters who are considering hiring freelance staff - how easy is it? Is it straightforward? Are there considerations you need to keep an eye out for and can you still achieve your business objectives with a freelance or contract work force? Charles Causey of Agile Partnering is the pro here and has insights to share including more about market trends they've seen this year around the contract market.
Both Charles and Oona will spend the first half sharing insight and then take any questions you have. This is a great one to attend if you're thinking about hiring freelancers or going freelance.
See you there!
To sign up register for the Webinar on Zoom: https://us02web.zoom.us/webinar/register/WN_8x3dd_JFTc2oWUslTx_itQ