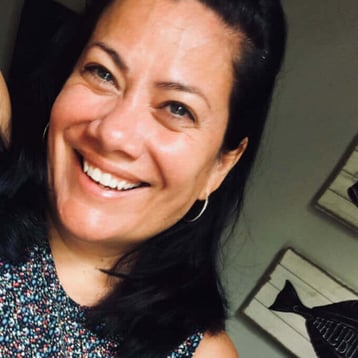 This week, we are featuring Elizabeth Real, who is the former CEO of ?WhatIf! Europe. Elizabeth is now an independent consultant in New York, where she is helping leaders grow their businesses and their people.
First thing's first - please can you give us an overview of your experience in Innovation?
I have been a customer strategist my whole career. I started in advertising in the mid-90s, moved to trends and futurism consulting in the early 00s, and landed in what we now call 'innovation consulting' in 2007.
I was formerly the CEO, Europe, for ?What If! Innovation and currently I am working independently with business leaders who are making growth plans and want to equip their people with the skills to thrive in the future.
In your opinion, how has the service of innovation consulting changed and evolved over the last five years?
Innovation was once a specialist practice that sat apart from management consultancies and design agencies. Today, our client sponsors are barraged by promises of innovation from everyone, from high-end strategy consultancies through to street-level hubs that execute and deliver. Some are focused on product development and others focused on people development. We are a market that has matured and - like so many categories - we have made it more difficult for our clients to separate who does what and who does it well.
To be successful in innovation consulting today, what would you say are the key skills needed? And how have these changed?

Great innovators - whether intuitively or through sheer force of will - balance creativity and commerciality, as well as customer and corporate context, throughout iteration and development cycles. People who simply like to have ideas generally don't have the stamina to deliver transformative innovation.
But the hard skillset is only a fraction of the formula. Innovation is the natural home of the soft skills that fill HBR articles and LinkedIn feeds. We are comfortable working through uncertainty, we face challenges with determination and grit, and we are self-aware enough to look our failures in the eye and learn from them. And, at our best, we do it all with a spirit of play that can inspire those around us.
Brexit. How do you think it will impact the consulting industry in the UK?

Most strategic consultancies experienced a Brexit-related dip in the summer of 2016 but the truth is that demand has been so strong for innovation services since then that it has been easy to put the contingency strategies on the back burner. I have spent the last six months travelling back and forth between the UK and US, and economists on both sides of the pond seem to agree that there is a global slow-down coming.
In addition, many of our clients are still grappling with large investment digital transformation programmes that will take priority if results weaken. We will see fewer of the classic innovation product and service development projects that are the bread and butter for most of us, but there will still be work on downstream projects to drive sales as well as upstream projects to adjust or re-establish strategic priorities.
Where do you think the world of innovation consulting is going? Who will succeed and who will fail?

Nearly all of the original innovation consultancies have been purchased by Big-Four-type management consultancies. There is no doubt that they are laying bets worth hundreds of millions of dollars on the idea that innovation is the future of strategy consulting. With board-level client relationships and the day rates to fund cream-of-the-crop talent, the real challenge for them is about whether they have the cultural courage to allow the messy brilliance of innovation to bloom within their blue-suited ranks.
My eyes are on the newcomers. There are some great, small shops out there that are experimenting with the core innovation toolkit to create specialist propositions. They are the ones who, with limited resources, will experiment their way to the practice of tomorrow.
What is different about the firms you have worked for - why did you pick them?
?What If!, where I worked through its last years of independence, is now owned by Accenture. Like Fahrenheit212 at Capgemini or Doblin at Deloitte, their next challenge will be to maintain quality while they scale. I think it is safe to say that no one has yet cracked that code.
What I know for sure is that there will be more and more people who make their living in product, service and experience design. It is good for all of us that the design-thinking skillset is infiltrating business as usual, but it also means that true innovators need to be looking to the next horizon. For corporate innovation and most of our clients, the challenge is no longer spotting good ideas. Now, it begins and ends with giving the right talent the proper mandate and backing them to make great change.
If you are interested in working for companies in Innovation, then take a look at our jobs or get in touch. You can find out more about Elizabeth's work by visiting her LinkedIn, or taking a look at !WhatIf?.