Stephanie Smith and Jake Swedberg are two busy people. They both support a growing Experience & Innovation (E&I) team at Thrivent, a Fortune 500 diversified financial services organization. Jake is a Senior Recruiter for Thrivent, and Stephanie is the Director of Design Strategy.
"We're developing new and compelling customer experiences and building a team to enable all of that work to happen," Stephanie said.
As an organization driven by purpose, Thrivent helps people achieve financial clarity, enabling lives full of meaning and gratitude, and its members are united by a common bond.
When we're adding talent to the team, we look for candidates who are passionate about our purpose— this idea of helping people use money as a tool to live a full and meaningful life

- Jake Swedberg, Senior Recruiter at Thrivent
"We want our employees to bring their full selves and unique points-of-view and experiences to work every day, because we know we can better serve our clients when we build on the diverse perspectives of others," Jake shares.
Jake shared the following attributes he looks for when recruiting talent:
Diverse, entrepreneurial people

who bring broad and varied experiences
People who are

bright and hard working

Have a

growth mindset

, as well as the ability to learn and develop in their current role or future roles
"

Built from scratch

" talent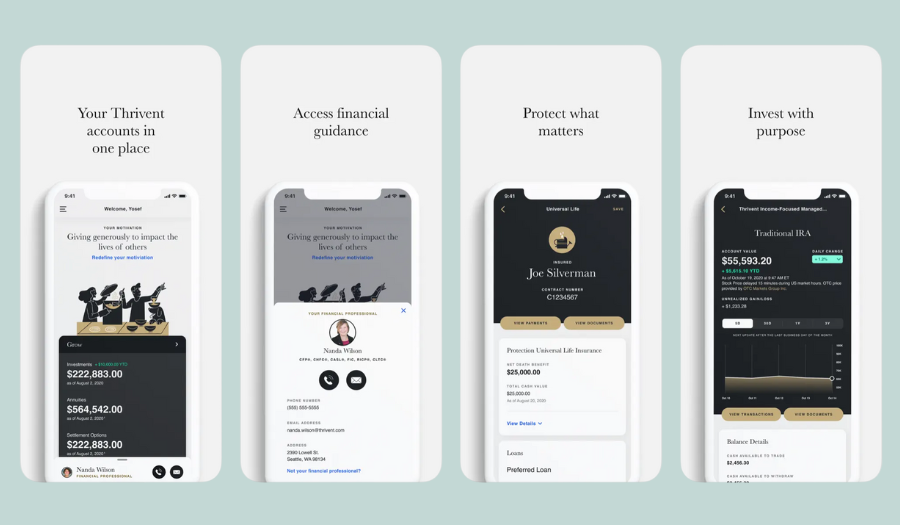 Working in tandem with Jake, Stephanie guides and builds the E&I teams that are developing new digital offerings—such as Thrivent's new mobile app


"Bamboo Crowd helped us better understand the E&I recruiting space," said Jake. "They knew how to find and engage talented candidates for these unique roles."
The teams include service designers, product designers, product managers and others. One of the biggest challenges in recruiting in the E&I space, Stephanie explains, is that some of these positions don't align with a defined major, and many of the job titles are not standardized in the industry.
If we just throw job postings out into the world, we get a really wide range of experience—which doesn't always align with what we're looking for. It was helpful that Bamboo Crowd understood and could source high-quality candidates with specific profiles and skill sets. They could read between the lines and find people who were truly interested in our positions.

- Stephanie Smith, Director of Design Strategy at Thrivent
Bamboo Crowd's modern, responsive approach in a rapidly changing industry is helping Thrivent enhance its recruiting approach while refining and iterating along the way.
So, how has this fresh approach gone so far for Thrivent? Swimmingly, from what Jake and Stephanie tell us. (This delights us to no end!)
At the onset, Bamboo Crowd met with various business unit managers at Thrivent. "They did a lot of upfront work, more than a standard agency," Jake shared.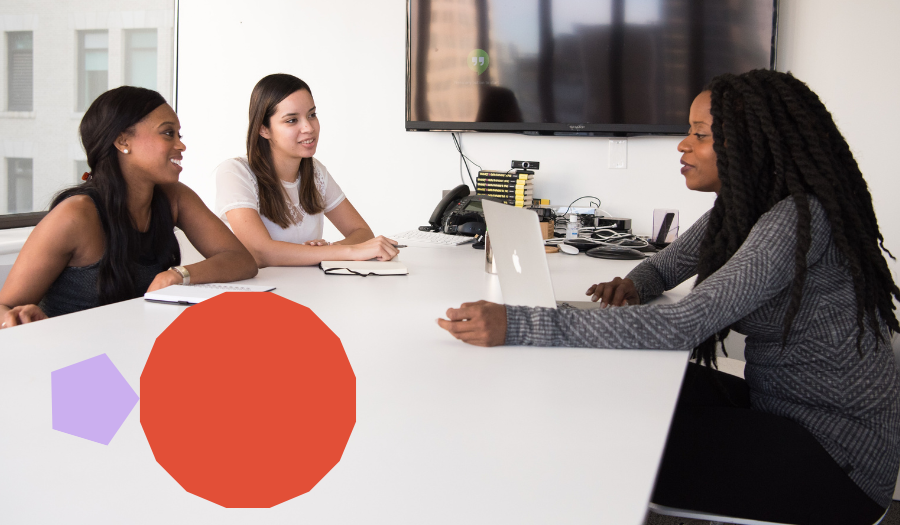 I appreciated the interviews they did with everyone to get input and get a feel for how to best present Thrivent to potential candidates," Jake said.

Most candidates are going to a first round interview. "This proves that it's been a good connection between Bamboo Crowd and the hiring manager," Jake said. In fact, Thrivent has had 12 hires through Bamboo Crowd in just this year alone.
They both appreciated the "consistent touch points" that Bamboo Crowd built into the experience. This includes an openness to refine throughout the entire consultative engagement.
"[Those touch points] helped in many ways. One is attracting high-quality candidates for our team. But another is helping us see who would be a good fit for us." Stephanie said.
That ability to communicate, refine, and iterate has been really helpful. They're very responsive. I think they also are doing a lot of heavy lifting for us.

- Stephanie Smith, Director of Design Strategy at Thrivent
"Building the bench" is another key outcome for Stephanie.
"The hires have been really high-quality anchor positions, people who can step in and help the team grow," Stephanie said.
Outside of meeting Thrivent's recruitment goals to bolster its growth and design-driven modernization, Bamboo Crowd is also a partner and an ally in a rapidly-changing industry.
I enjoy having conversations about what they're seeing in the market. . . They're not just looking at hiring statistics. They're thinking about how companies are configuring differently and where in the country there are concentrations of candidates who have specific skill sets

- Stephanie Smith, Director of Design Strategy at Thrivent


Up next? "A lot of growth," Stephanie beamed.
"Looking ahead to 2022, we're going to continue to have exciting new career opportunities at Thrivent," Jake said.
Are you seeking a new opportunity in strategy, design, or development, but find that you're just as busy as Stephanie and Jake? Bamboo Crowd is here to help! Please get in touch with Alex at Alex@BambooCrowd.com to hear more about open roles at Thrivent and many other exciting companies around the world.