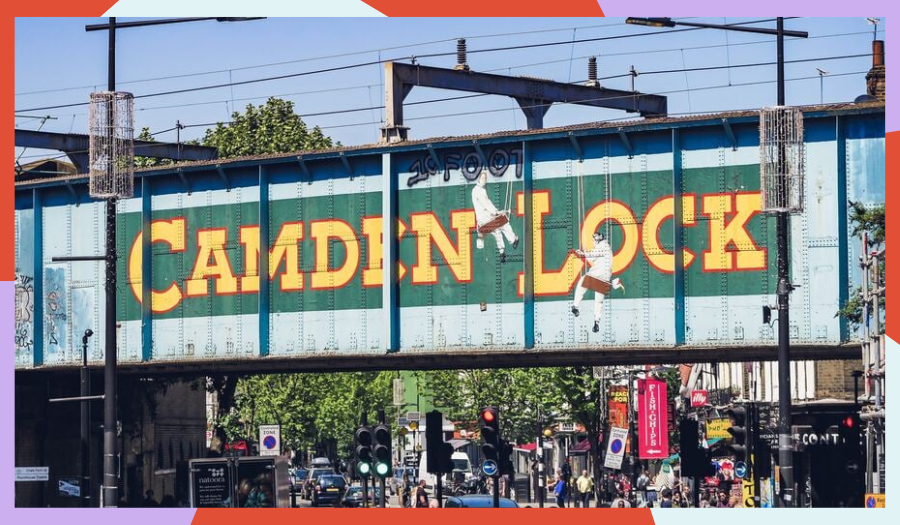 We used a hybrid approach for recruiting the first lead role to our Inclusive Innovation Network. Dan and his team worked with our process, spent the time to understand the brief and the characteristics of the candidates we were looking for and put forward really high calibre applicants. It was refreshing that all the candidates shortlisted had the attitude and values we wanted - Bamboo Crowd had screened exceptionally well. We were able to fill our requirement quickly with a top-class individual who I'm sure will help make a big difference to the lives of citizens in the borough.

- Executive Consultant
Camden Council is a local government authority inspiring a new way of working, where their residents, the council and others come together to work differently to develop new solutions. With around 4,000 staff, they have a proud, rebellious spirit that throughout its history has seen communities come together to tackle problems and bring about social change.
They want to radically rethink the way they work and there is an opportunity to try out new methods for collaborating, bringing together residents, businesses and others to experiment, innovate and contribute to achieving a safe, fair, creative and active community, where no one gets left behind.
Big Ambition Needs a Strong Leader
Bamboo Crowd helped Camden Council bring innovation to life through mobilising their Inclusive Innovation Network to support and scale innovation across the borough. Bamboo Crowd was engaged to attract, engage and hire an Innovation Lead to help them achieve their ambition. A collaborative leader and positive disruptor to bring the community together and enable the conditions to shape their future.
This brief needed us to deliver in a tight timeframe and so we provided Camden Council with our Executive Search service. This included:
Discovery Meeting. Working directly with the Consultant CIO and HR Lead, we facilitated a meeting not only to learn more about Camden, but also to help shape and build the brief; assessing the skill gaps, opportunity areas and strategy.
Employee Candidate Pack Development. Using the insights we unlocked, we developed a powerful employer brand story and proposition to take to market. This resulted in a 10-page deck that brought the vision for Camden to life, showcasing their culture and the opportunity to make an impact.
Market Mapping. Our assigned search team completed a deep analysis of the innovation market, identifying unique talent, as well as using our internal talent map.
Outreach. Using this knowledge base as a platform for outreach, we began our search for Camden's leader across our network of innovators, influencers and change-makers. We were able to identify and attract diverse talent quickly, understanding core values, drivers, personality and behaviours.
Process Management. As a recruitment partner, we were able to help shape the recruitment process to ensure the candidate experience was engaging, authentic and moved at pace. We organised meetings and interviews with candidates, providing each candidate with full briefings pre- and post-interview, and managed the offer negotiation process.
From Discover to Deliver in Less than Six Weeks
Bamboo Crowd successfully delivered on a search for an Innovation Lead and hired an impressive individual with a background in championing innovation to solve problems through people-centred design, social collaboration and digital transformation.
We provided an Executive Search service to enable Camden to engage with talent outside of their network and placed an outstanding candidate with the passion and ability to promote fresh thinking, take risks and direct the development and implementation of valuable innovation to tackle some of the most complex problems.

- Dan Wileman, Head of Strategy at Bamboo Crowd
Our Executive Search service is for businesses that need someone specific. We have an unrivalled network across the innovation industry that has taken over a decade to build. Whatever your needs, we have the experience and resources to help you find the right person. Get in touch with Drew Welton to hear more, or send us a brief here.