Service design is an emerging field that is gaining a lot of popularity among businesses and organizations that want to provide exceptional customer experiences. As the demand for service designers continues to grow, many individuals are seeking job opportunities in this field.
Last week Bamboo Crowd had the pleasure of hosting Service Design Network's New York chapter. We shared learnings and insights on how to find a job in service design, how to stand out in this current, noisy job market, and how to build your portfolio.
What was emphasized is the importance of having a strong portfolio that showcases your design skills and experience and also to look beyond traditional channels and into complementary space such as design research and innovation consulting. We also talked about where to find your next role and some non-traditional channels to discover new opportunities plus some ways to stand out. Other key skills mentioned included empathy, creativity, and the ability to work collaboratively with cross-functional teams.
After the presentation and discussion, there was a networking session where attendees had the opportunity to connect with each other and, of course, lots of pizza and drinks were shared! This was a great opportunity for everyone to ask questions and learn more about the service design industry.
We're looking forward to the next session!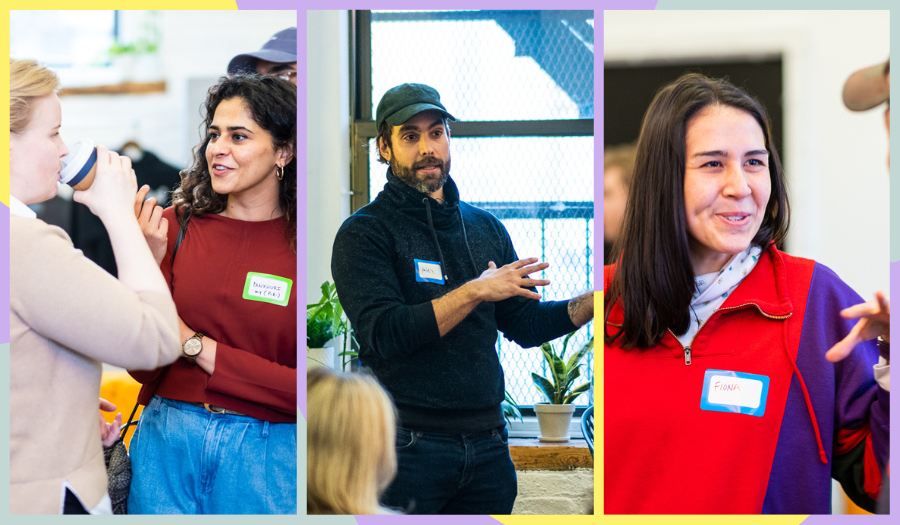 If you're interested in hosting an event with us please reach out to michelle@bamboocrowd.com
About Service Design Network: The Service Design Network (SDN) is a global organization that brings together individuals and organizations who are interested in service design. Founded in 2004, the SDN aims to promote the development and advancement of service design as a discipline, as well as to connect professionals and businesses in the industry. The SDN offers a variety of resources and services to its members, including access to a global network of service design professionals, educational resources, job postings, and events. Members can also participate in special interest groups, which focus on specific topics related to service design, such as healthcare, financial services, and public services.
Check them out here and register for their next event: https://www.meetup.com/sdnnyc/
If you're interested in receiving the presentation from the evening please reach out to info@bamboocrowd.com