Finding creative outlets in everyday life has become especially important. Throughout the pandemic, many of us found ways to get creative while staying indoors: becoming bread bakers, knitters, dog parents, and more. It added joy in the midst of a time when we had much to be fearful about. The habit of finding small, creative ways to spark joy is a habit we can all carry out of COVID times and into the (hopefully near) future.
Something as simple as swapping the usual morning cup for a different beverage is a great way to tap into that creative side. Take it from Caitlyn Phillips, someone who has always chased things that balance art and science. "I'm a green tea person. I love it. It is usually sitting right beside me, but I will occasionally do a cold brew if there's a good flavor out at Starbucks. I like to get my Starbucks points, it's just really fun for me! I'm a big fan of the sugar cookie latte with oat milk, for example."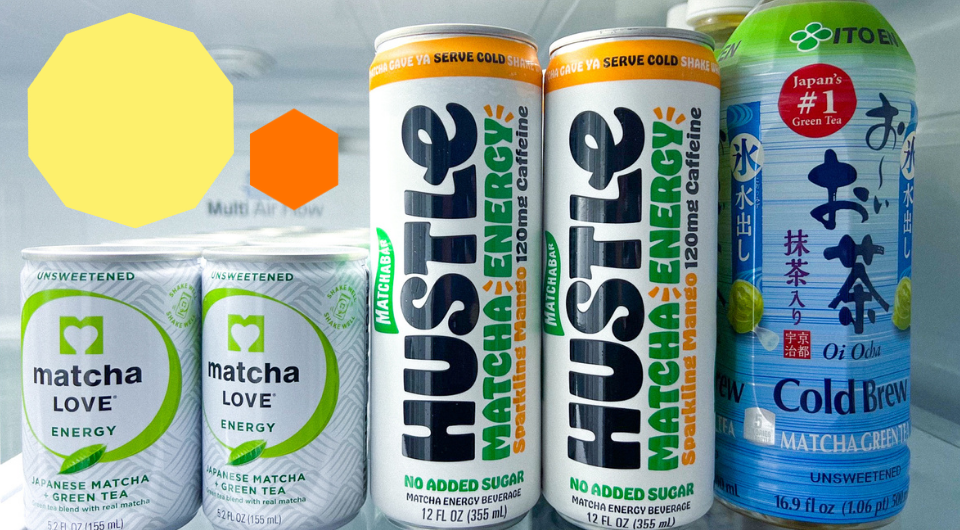 Caitlyn has always been a person who loves experimenting with outside-the-box thinking. Despite her knack for innovation, she often held positions that required her to work within boundaries that were more about delivery and optimization, with little to no room to truly think big. This raised a big question for her: in the digital workspace, how do we balance operational work with innovative thinking and building?
Caitlyn was eager to shift her work experience away from limiting positions and delve into options that empower and thrive within innovative thinking. She has already begun pumping tons of that innovative energy into Prophet: a company that prioritizes pairing creativity alongside technology, data, and insight to help brands unlock their full growth potential. We spoke with Caitlyn about how she's already beginning to spread her wings in this new role - expanding way outside of the box.
Unlocking the Superpower of Innovative Thinkers
In the tech space, we often fail to realize how "cut and dry" the work can get. Many teams, especially in Product and Engineering, exist to optimize by solving problems quickly, efficiently, and at the lowest cost. Within the constant cycle of updates and sprints, where does that time for creativity and innovation exist? For Caitlyn, it didn't exist for a long time.
"I went deep into product and I really hated it. I struggled because it was very much just looking at an immediate need, an immediate solution, and getting to that solution quickly. I'm more of a big thinker. And that's what I kept getting knocked on in tech. They'd say, 'You're too much of a big thinker. And I was like, 'Is that a bad thing?'"
On the one hand, prioritizing efficiency and optimization on teams is definitely a necessary skill set. It's what keeps successful businesses consistent. But does this routine offer the space for leveling up? Well, in walks innovation…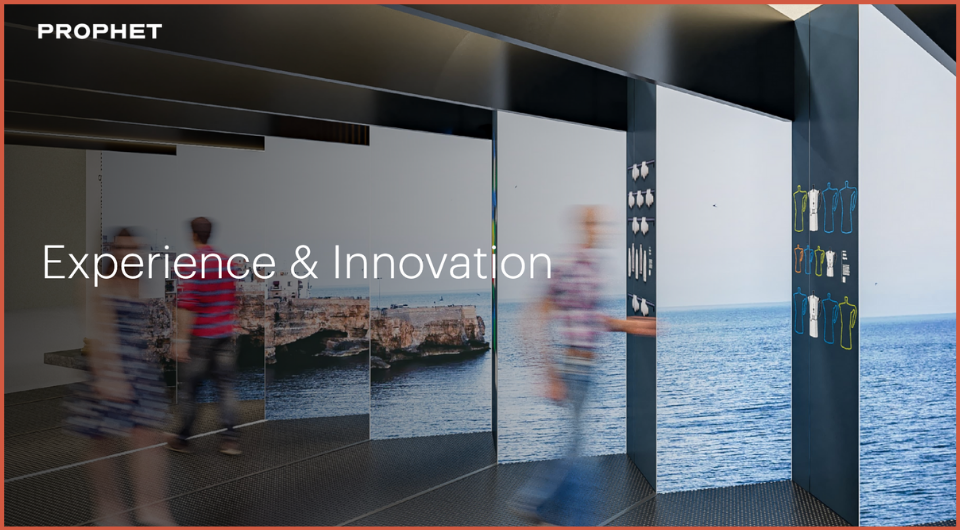 "At Prophet, ​​I sit within X&I: experience and innovation, where we think about transformation and try to understand where a company needs to go, plus what are the digital and physical / human capabilities that we can use to solve problems. In the past, it's often been just handing the strategy to a company and that's it. Now, my team is coming in and saying, 'we have to make it and see for ourselves what the experience is like so that teams can play with it and do all these great things with a slight shift in mindset.'"
By intersecting experience and innovation, a unique expansion of thinking can occur. Product must think about visualization and concepts for the future, while innovation stays connected to team and client needs. This combination of thought is a leading force in creating new products for new markets, and that is exactly where Caitlyn wants to be.
She was ready for a position that would let her use her full toolbox, from quick problem-solving to dreaming up the future. Prophet is letting her do just that.
Caitlyn not only gets to thrive in a position where she has the room to flex her full skill set, but also one that truly brings her joy and excitement every day. When you're being encouraged to thrive, exploring your strengths, and working with passion, love for your work is inevitable.
Creating Space for Innovation
Finding Caitlyn's balance between optimization and innovation most likely speaks to many people who have experienced working inside of a box. So many retrospective meetings end with one list of immediate to-do's that always get tackled, and another list of big ideas for the future that might get looked at once a quarter. Innovators like Caitlyn are working hard to make it a normal practice to tap into that big ideas list regularly while simultaneously hitting sprint goals.
When you find an innovator in the digital space, it's important to get them into the right role. This was the main focus for Director of Design Jared Tredly as he learned more about Caitlyn and her hopes for the next step. "I think what Bamboo Crowd and Jared are so great at doing is really working with the individual and understanding where the individual will fit," Caitlyn shares, "I know Jared gets a ton of opportunities at truly product-oriented companies, and I'm a product designer, but he was able to see that I needed something more and advocated for that along the way."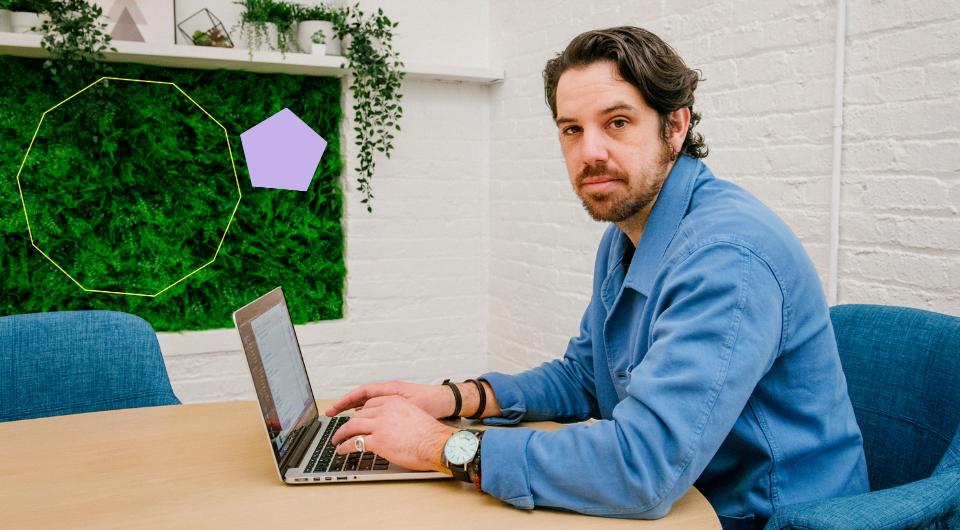 When you have a diverse resume with a range of experience, it gets hard to decide what's next when looking for a new role. This is especially true for innovators like Caitlyn. Not only may it be difficult to find the perfect fit, but other obstacles may also get in the way.
"When you decide that you need a new position, especially during the pandemic," Caitlyn says, "it's scary. I've done job searches before, and I remember interviewing with 50 different places. And you go through this up and down emotional curve between, 'I think I got it,' and 'They don't want me.' All those emotions. That didn't happen here."
Getting innovators connected with the right companies is exactly what we're passionate about. If you're ready to work outside the box with Prophet, be sure to connect with Jared Tredly for more info. Looking for something different? Register here to get started with Bamboo Crowd today.