Just one year in, Proto is unlocking growth for its diverse clients in three key ways: helping companies identify their most positive futures; creating active brands; and testing out the big new concepts that large companies often struggle to pilot in the right way. But delivering on all this work requires a top-notch team—and that can be a bit of a struggle right now for hiring firms and organizations.
"It's a really competitive market out there. There's a lot of opportunity for talent. It's a really exciting time to be a high-performing person in the marketplace," Colby Dennison said.

Building an Intersectional Team Comprised of

"Good Humans"
To build its requisite high-performing team, Proto seeks people that are driven by their intellectual curiosity and empathy: people that are great listeners but also committed to developing themselves and others through collaboration and knowledge exchanges.
"We think that EQ is more important than IQ," Colby said. Proto looks for people that are comfortable navigating ambiguity, because, with innovation work, "often the things you set out to do initially, aren't the things you end up doing," Colby said.
"Ultimately, we look for good people. Good humans. We want to attract a high combination of smart and nice," Colby said.
At Proto, Colby and his team continually aim to identify skill gaps—an exercise that is driven by both specific client needs as well as larger trends and shifts in the industry.
Part of building an intersectional team is thinking about the net new skills that you have to add to your team. What are the superpowers of the people that we already have, and what are some of the gaps? From a recruiting standpoint, this is often what we're looking at. How do we find people that complement us?
- Colby Dennison, Co-Founder and COO of Proto
Proto is intentionally sector-agnostic, but, "a lot of innovation comes from applying learnings across categories," Colby said. As the consultancy grows, the team often draws from staff who have expertise in a given sector—such as retail—which is undergoing tremendous change, especially coming out of the pandemic. "Big retailers did exceptionally well, [especially] the ones that were already omni-channel, with robust e-commerce platforms. 2020 was, for many of them, the best year they'd ever had," Colby shares.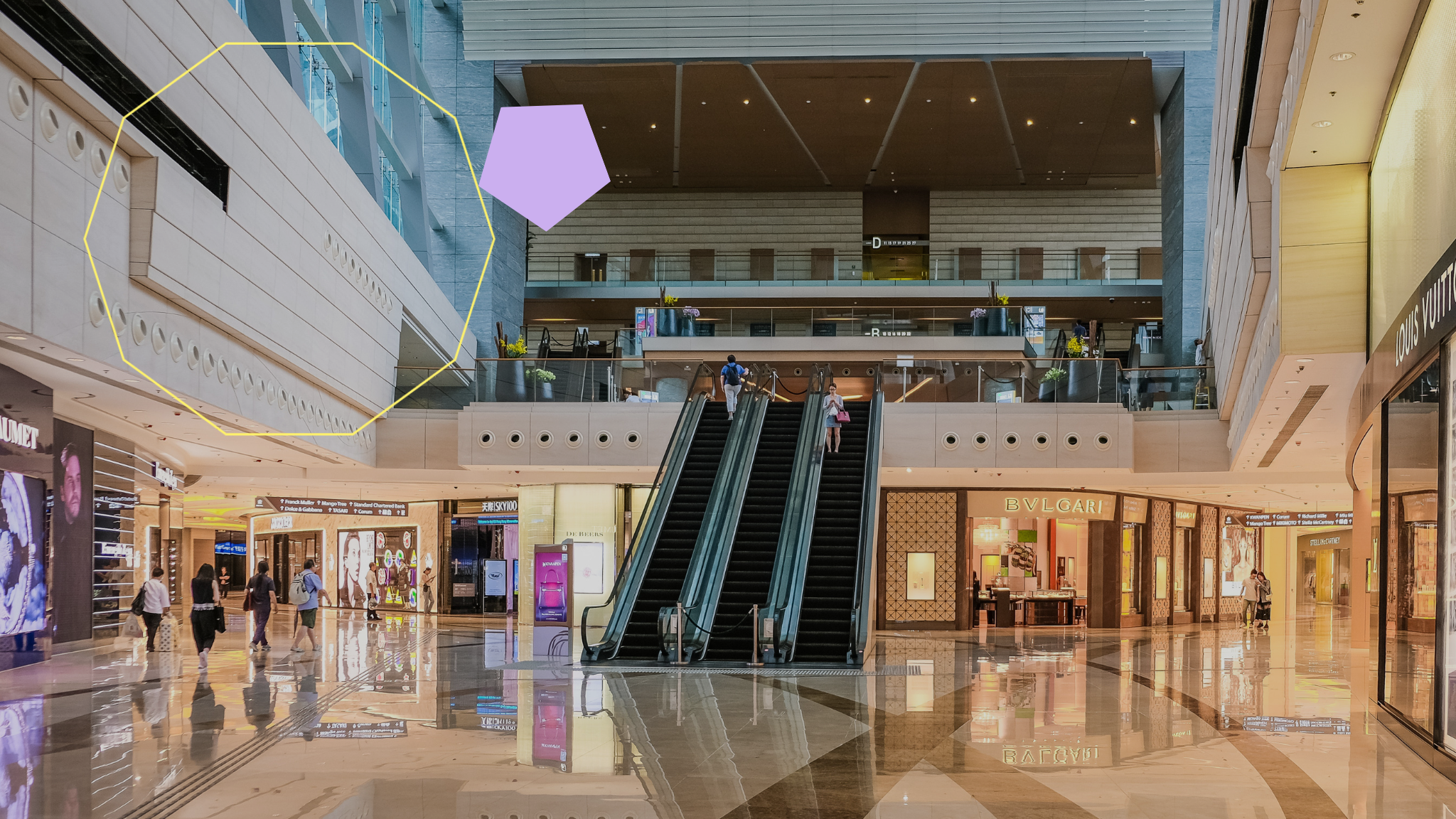 "Now they're thinking about how we get people back in store," Colby says. "What is the role of brick and mortar, and how do we turn customers into members?"

Customer expectations have also transformed as a result of the pandemic. "Service transference is high. Your expectations for what your bank has to do are the same for what your healthcare company should do, or your mobility platform," Colby said.
This is exactly why hiring people with specific sector expertise will allow Proto to deliver for clients in retail, healthcare, and financial services, among other "hot" industries that are seeing tremendous investment and innovation. Colby sees this as a differentiator at Proto. "Our talent really likes being able to switch between these types of companies," he said.
Four

Accepted Offers

in a Single Week

The first year was a big one for Proto: The consultancy landed 14 clients and hired over 40 people. But, "a hard thing about being a young company is that there's gaps all over your org chart," Colby said.

"Keeping up with demand and growth is hard. When you're trying to do client work while also prioritizing interviews and getting new talent in, we ultimately needed a partner that had expertise in certain roles and talent," Colby said.

Thankfully, Colby found us. "What we loved about Bamboo Crowd was the talent that they work with and identify with. We wanted to work with a partner that gave us an advantage in finding this kind of talent," Colby said.
We were pleasantly surprised at how quickly Bamboo Crowd learned our company. The kinds of talent that they brought us—it felt like a really good fit.
- Colby Dennison, Co-Founder and COO of Proto

Over a three-month period, Bamboo Crowd helped Proto fill five key roles. "We actually had four accepted offers in a single week, which was amazing, for both parties."
In partnership with Bamboo Crowd, Proto has recently hired talent from top companies, such as Frog, Prophet, and Cartier Innovation Lab, as well as traditional consultancies like KPMG and Deloitte. It's "a broad cross section of companies that we admire and are clearly great proving grounds for really good talent," Colby said.
"Bamboo Crowd helped us bring in some really critical talent that's going to help us scale as we look towards next year," Colby said. He sees two key ways that new hires are already having an impact at Proto: through immediate contributions and by enabling the leadership team to focus on other tasks at hand.
"It's hard to come in and stand out quickly—because you're learning a new job, or trying to put something new into the market. As a result, we need people who can jump into their first project and have an impact," Colby said. "The other challenge is that we work with senior-level clients. To be able to step into a meeting with a CEO right away, that's really hard. And they've been able to do that in the first few weeks. Their contribution is immediately felt," Colby said.
This jump-right-in ability frees up Colby and the leadership team to focus on larger projects, including growing the consultancy. "These are people that can run projects autonomously with oversight, and it allows us to ultimately take on more things," Colby said. This also translates to better outputs. "The benefit of finding new perspectives is that we can actually [create work] that is more actionable and practical for a client," Colby said.
To embark on this recruitment journey alone would have been challenging and time consuming, Colby explains. "We couldn't afford to wait. We would have had to say no to opportunities with clients. And in year one, when you're trying to expand the number of clients and relationships, you need people that can do the work."
As for young Proto and Bamboo Crowd?
It ended up being a really great partnership, with really active communication [that] kept everyone engaged and working seamlessly. We felt their commitment. Our business felt like a priority. It cemented our partnership.
- Colby Dennison, Co-Founder and COO of Proto
"Yes" is a Success Metric
Colby credits Bamboo Crowd for attracting top talent in a tricky market, especially when people are evaluating multiple offers. Bamboo Crowd "made sure we made the right offers and ultimately helped people realize that we're the right choice for them," he said.
"Bamboo Crowd did a great job helping position and sell us as a unique consultancy in the market, and helping what became our current talent to see these as unique opportunities to come in and have an impact on a company—to actually be a co-creator of something in its early stages," Colby said.
"It's unique to join a company in its first year and have an outsized impact on the kinds of things you do, the kinds of clients you go after," Colby said. Proto's young age is just one of these special traits. For Colby, it's been fun to watch new people "put their own stamp" on the culture of the company, and "help push it in new ways".
"We often say, yes is a success metric. Our goal is to say: Yes. Our people come to us with all sorts of interesting ideas and I try to say, yes, how can we figure out how to do that? What does that look like? Why do we think that's important? And the more you empower people to bring you those kinds of ideas, the more they invest in your business," Colby said.

An Even Busier Year Two?
There's a lot on the horizon in 2022. Proto hopes to continue to scale, to become a Certified B Corporation, to unlock follow-on work with clients, and to add new capabilities and services, while building out core functions. It's also hoping to double its size, including filling some of those org chart gaps.
"We've got a lot of our leaders in place. Now it's about building around those people and finding the next wave of talent, who will hopefully be the future leaders of our company," Colby said. "We feel really fortunate that we have key pillars in place. We always knew that our first 30 or 40 people were going to set the trajectory for our company for the long-term."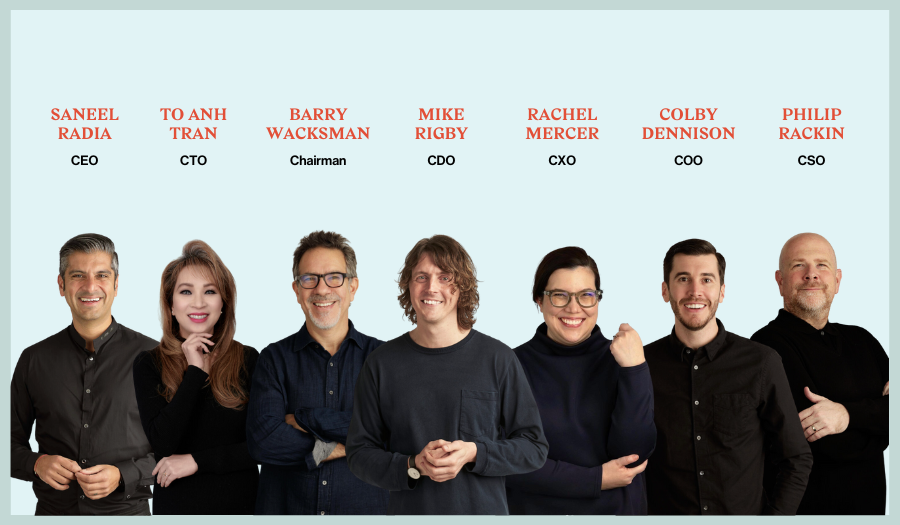 As founders, we want to create something that has a lasting impact in the market, [where] people can come to do the best work of their career, that sets them up for incredible futures and also that does a lot of good in the world.
- Colby Dennison, Co-Founder and COO of Proto



Would you classify yourself as a "good human?" Are you eager to become a co-creator of a promising, early-stage innovation consultancy? Be sure to reach out to Alex Pavlou for more information on open positions at Proto. Innovators, job-seekers, or just plain curious people can also register for the insider scoop here to learn of other opportunities, no matter where you are.