We have all heard the saying, "why change what isn't broken?" In many cases, using this phrase may seem counteractive to the necessary change we see every day in the world, but in the case of the french press, supporters may be on to something. Originally designed in the 1920s, the french press is still a coffee staple we see regularly, and it's the tool that Kyle Wright depends on for his morning brew.
"So I go black coffee, I make it in a French press, and there's a kind of an elaborate process that we probably don't need to get into," he shares with a chuckle. "But I'm pretty particular about the beans and I've got the fancy grinder and all of that."
Between adding the right amount of water, ensuring the water is at the right temperature, grinding coffee beans to the texture of ground salt, and more, the process really is elaborate. But done right, coffee comes out of a french press strong and full of flavor. It takes a significant amount of attention to detail, and this trait is most certainly a contributing factor to why Kyle was a great fit for the Brand Strategist role at Minds + Assembly.
As a company that provides full-service creative brand development, Minds + Assembly was hired to strengthen the brand strategy team, and they'd offered the challenge that Kyle was looking for. "I previously worked at a qualitative research and cultural strategy agency. It was a ton of fun, but in my job hunt at the time I was looking for an opportunity to expand a bit beyond research and more into the heart of brand strategy."
Kyle was ready for a career step that would challenge him to grow. We spoke with him to see how Minds + Assembly was helping him to do just that.
The Right Time to Grow
There comes a time in every position wherein we may begin to feel comfortable, but not necessarily challenged. After you've been with a company for a few years and perhaps received a promotion or two over your time there, the work inevitably may become more of the same. It gets easy to settle into this comfort zone, especially when you work with an amazing team and support the company's mission. How do you know it's the right time to find something new?
For Kyle, that lack of challenge meant he was ready to move forward. "Where I'd worked previously, it was a collection of research and strategy consultants, which were great people," he recalls, "and I'd loved working with them all, and they all had different skills to some extent. But overall, we all pretty much had the same core competency and the same perspective on a lot of things."
Kyle knew that M + A was the right place for him as he learned about the variety of talent he'd get to work with.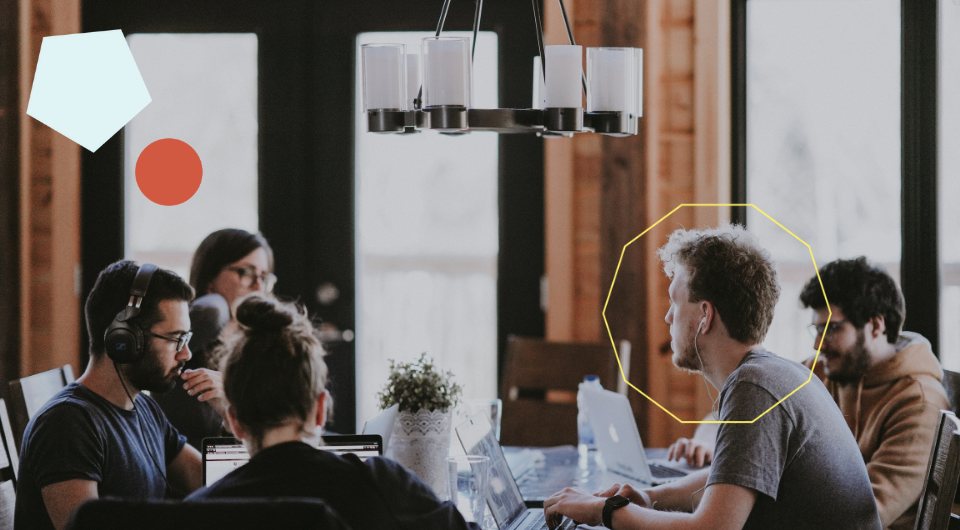 "We successfully presented a new social media strategy to a client. I got to work alongside members of my team, and it was so cool because it was very new territory to me and I learned a lot during that process. Plus it went over well, both for the client and internally, which is always a nice result."
Kyle has already begun to build up his skill set with M + A, which is exactly what he'd hoped to do. He looks forward to the successful completion of other projects he is working on, like brand workshops and working closely with a wide variety of team members.
The Right Teammate for the Job
Hunting for the perfect position isn't easy, especially when you're looking to develop new skills. There are several reasons that job hunting is so intimidating and taxing for many of us, and Kyle's story is one we can all relate to. "​​This is the first time that I've changed jobs since I started working after college," he said. "So I was definitely nervous and had a lot of insecurity, dealing with new people - during interview processes it was tough to feel their vibes. Plus I liked my previous company."
Trying to find that next career step was a challenge for Kyle not only because it was after his first job, but because he'd still loved that first position as well. This made finding his next work home more important than ever. He'd needed growth, positive company culture, and projects that he could get passionate about.
When Kyle began working with Chelsea, a Lead Consultant based in our New York office, they'd partnered to understand exactly where Kyle needed to go next. "There were important and useful things Chelsea did that I hadn't experienced with other recruiters. She'd really listen," Kyle shares. "I told her that I work in research now and I want to extend into brand strategy."
"She did a great job saying, 'I have five open opportunities, but honestly based on that I think these four are pretty similar to your previous role and not something that you wanna do. But I do have this one opportunity with Minds + Assembly that I think fits the progression that you're describing.' That was amazing."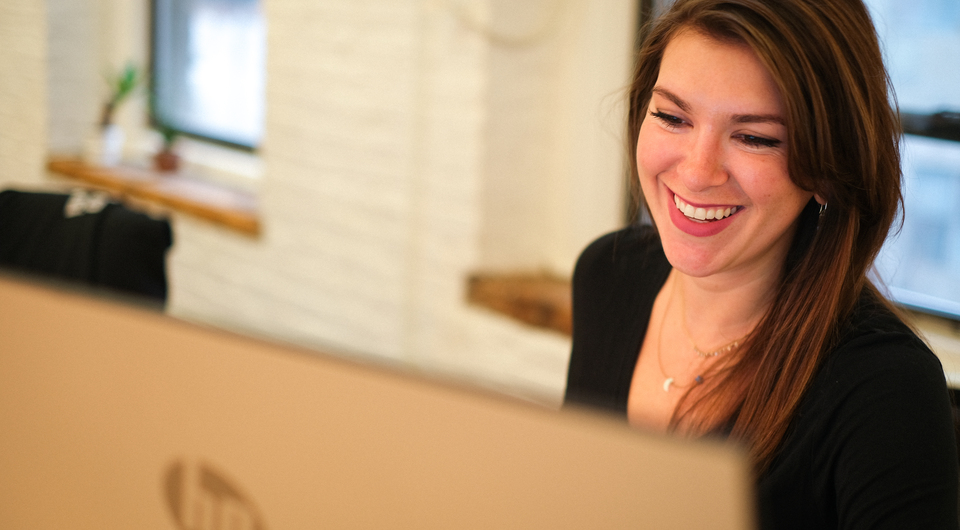 - Kyle Wright
"I understand how the recruiter's position works and I know it probably gets pretty tempting on her side to convince me to take something that's not quite right, she never did that. She was just very helpful and super understanding as we progressed in that journey together," Kyle shares.
Find your job hunting teammate at Bamboo Crowd and let's partner to discover your next career move.
Want to learn more about opportunities with M + A and talk about all things Strategy, Research, and Experience Design? Be sure to connect with Lead Consultant Chelsea Power for more info.