Watch out, morning routine! While many of us associate a hot cup of coffee with the early hours of the day, Steve O'Neil reminds us that this isn't the case for everyone. Steve began his role as a UX Designer at Reset Health, a clinic that makes Type 2 Diabetes treatment quick, simple, and affordable, creating individualised plans for members that help them to design a happy and healthy lifestyle.
As Steve was introduced to this company's mission, he chose to change his habits. "I realised part of their programme was about intermittent fasting… I thought, 'You know what? I'm gonna try and empathise with people that are members on the platform.' And I've been doing intermittent fasting ever since…"
So, as the clock strikes 12, Steve prepares his mid-day coffee. "If I'm being good, it's a black coffee. If I'm feeling a little bit hungry, I'll have an oat milk flat white."
When Steve met with the Head of UX during his interview process, his connection to the work Reset Health does was instant. It's that seamless connection that let Steve know he would soon find a home at Reset Health.
- Steve O'Neil, UX Designer at Reset Health

Finding Passion at Work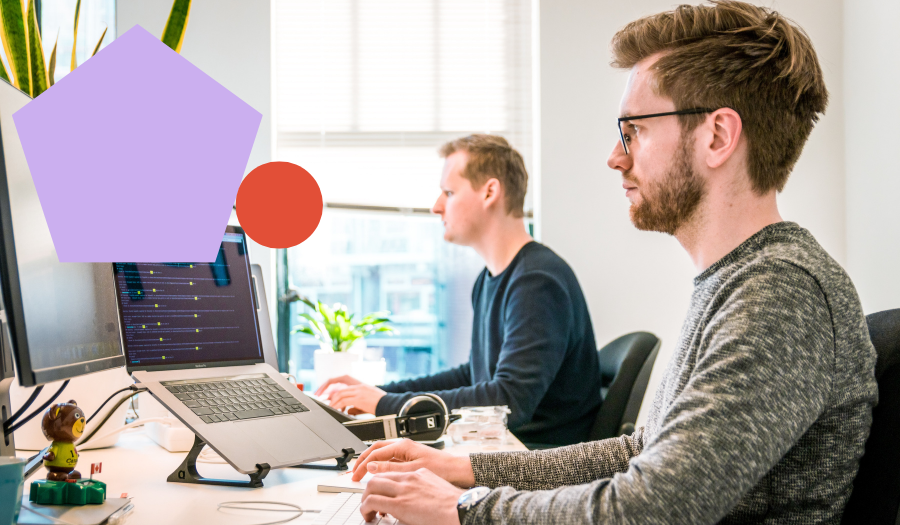 For some, passion is discovered simply by first pursuing the wrong path. Steve spent his entire career in an agency setting until the day he'd finally realised it was time for a big change.
"I had always felt these sort of withdrawal symptoms - when you work on a project flat out for a few weeks, sometimes a few months, and then it's just sort of taken away, it's back to the client, and you're resourced onto another project," Steve says.
"And it's those withdrawal symptoms that I've found quite hard to deal with when I've invested so much of my time and energy into a project- and not just into the project itself, but the people that you're designing for, and that empathy that you develop for your users," Steve continues.
- Steve O'Neil, UX Designer at Reset Health


Steve was ready to join an in-house team where he could work on one project alongside the same team long-term, forming a unique connection with a product that would improve the lives of many. Reset Health was exactly what he was looking for - a company with a strong mission where he could continue to develop and improve a product he's passionate about.
So what's next for Steve and the Reset Health team? With an exciting product to expand in its beginning stages, the vision for the future of Reset Health is clear - and they're thinking big.
"In fact, we are already in the midst of going live in several other countries," Steve shares. "Like many other businesses, we're delivering on how healthcare can be delivered by your smartphone and doing it in a way that's very much embracing this idea of asynchronous communication as well"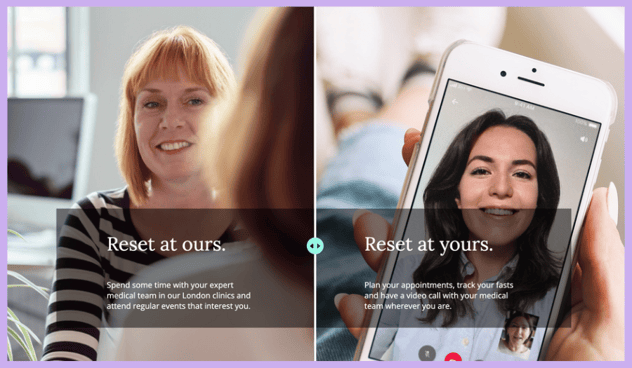 The Job Hunt, Simplified
"I was at a bit of a crossroads a few years ago. I'd studied graphic design and went down the branding route after I'd left university, and worked at heaps of different branding agencies. And I think I'd reached a [point] where I felt like I wasn't quite getting what I was hoping to get out of the line of work that I was in," Steve recalls.
"I got in touch with [Bamboo Crowd], and ever since my go-to person has been Laura, and she's been amazing from the very start. She really understood the needs that I had and what I wanted out of my next role, even though I didn't fully know what it was. I just knew that what I was doing wasn't quite right. And she really took the time to sit down with me and look at my portfolio, and really understand what's going well for me right now, and then what things I felt like I was missing."
The reality is, job hunting isn't easy. We have all experienced the process of trying to put our work and life experiences on a one-page resume. We've scrolled and scrolled through job boards and postings and LinkedIn, hoping to find a perfect fit. "It really does feel quite impersonal," Steve commented, "when there's not a human that you can talk to and explain what it is you're looking for, and they get to understand your strengths and weaknesses and where you wanna move."
Businesses experience the same, sifting through tall piles of resumes and cover letters in hopes of finding a fantastic employee to add to their work family. Steve trusted Bamboo Crowd because he saw our priority lies in making that search simple, easy, and stress-free.
- Steve O'Neil, UX Designer at Reset Health
Are you ready to simplify your job hunt? Are you hungry for a step in your career that will ignite your passion? The Bamboo Crowd team is here to help. Your dream job awaits - Be sure to reach out to Drew Welton for open opportunities at Reset Health or sign up to get started now.