Join us on the 25th February from 6pm to celebrate LGBTQ+ History Month, where we will be joined by representatives from the Department for Education, Explore Learning and Infosys.
In this session we will be running an open dialogue on Body, Mind, Spirit with topics including:
• How to be an ally or champion
• Intersectionality
• LGBTQ+ awareness in the workplace
• Mental Health
• Reasonable Adjustments
Agenda:
18-18:10- Welcome
18:10-19:00 Panel Discussion & Q&A
19:00- Close
Speakers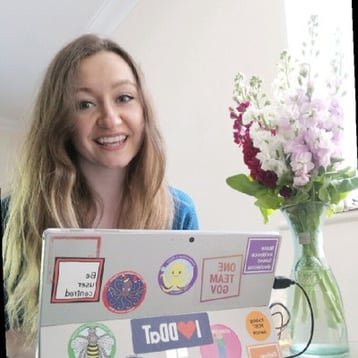 Katie Pether
Digital Recruitment Lead @DfE Digital

(She/her) is the Digital Recruitment Lead at DfE Digital and runs an training business as a Mental Health First Aid Instructor. DfE Digital aims to create world class services for the education and social care sector. Katie is currently leading the transformation of equity and inclusion within digital recruitment – DfE Digital pride themselves on putting accessibility first and creating talented teams that reflect the community DfE serves. Alongside recruitment, Katie is currently training Mental Health First Aiders for Westminster City Council, volunteering for Time to Change and running LBGT+ awareness sessions for different communities.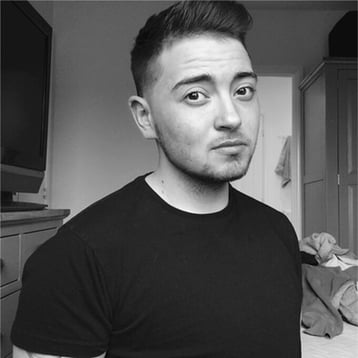 Cole Walton
Assistant Director @Explore Learning

(He/Him). Over the years, I have worked across the Equality and Diversity field. I began my journey as the elected Equality and Diversity Officer for Winchester Student Union, I then later became one of the first candidates to run for NUS Transgender Officer. I have since committed myself to studying Diversity, inclusion and LGBTQ+ history and diversity in the workplace. I have worked with organisations such as, Educate and Celebrate offering learning and development for young people on LGBTQ+ history and recognition. I was the Co-coordinator of TransLeeds, working in conjunction with Leeds City Council to begin safer exercise spaces for transgender people. I have also given training and development on Equality and Diversity, with a focus on LGBTQ+ history for numerous education facilities across West Yorkshire. I am continuing my journey as an Equality and Diversity advisor on a voluntary basis in my current position and have recently began an Equality and Inclusion working group to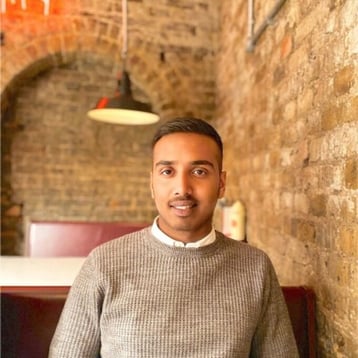 Rikesh Nagamah
LGBTQ+ & Vice chair @ESFA (Civil Service)
(He/Him) Rikesh works within the Department for Education's Counter Extremism Division. His role as a Single Point of Entry is to assess initial allegations of extremism within the education sector, specially against teachers, school staff and governors. Rikesh is passionate about education, young people and learning. All of which originates from his interests in social science and having worked within the education sector and for educational charities.
Rikesh volunteers as one of seven vice-chairs for the Civil Service LGBT+ Network. This cross government network's mission is to support and challenge the Civil Service to become the most inclusive employer in the country. He has helped to organise and deliver the Civil Service's first virtual Pride event in 2020 and continues to work effortlessly in raising awareness to the importance of allyship for Queer people of colour and tackling discrimination in all its forms.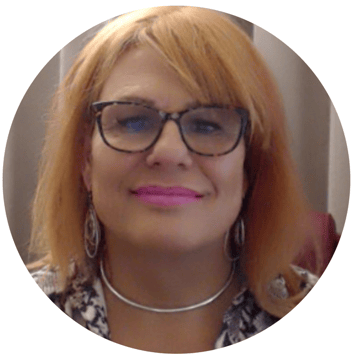 Rachelle Harvey is a transgender lady with a passion for inclusion and helping people achieve their aspirations through self belief and total inclusion. She is a member of the diversity Panel at Infosys and is an enthusiastic empathic enabler for those who might otherwise be marginalised for whatever reason. She also participates in a number of LGBTQ+ advocacy groups.
***PLEASE MAKE SURE YOU REGISTER VIA ZOOM TO SECURE YOUR PLACE***
We hope you can join us for this session, if you are unable to make the date please register and we will send the recording after.