"What our industry and what we hope Proto is really good at is re-invention. There's no greater need or time for reinvention than coming out of a crisis," said Mike Rigby, co-founder and Chief Design Officer at Proto.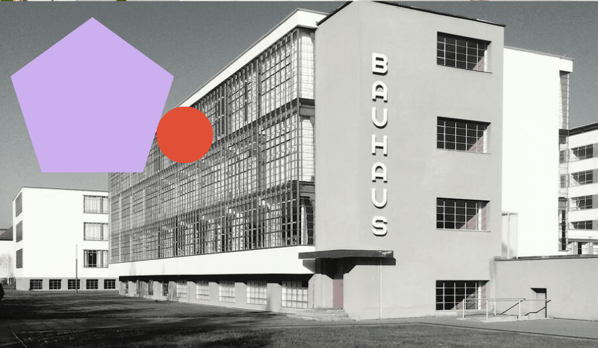 In the present, Proto looks to history. Rigby harkens back to the birth of the Bauhaus school in the early 20th century.
We're hugely inspired by the Bauhaus, [which] came out of one of the world's worst crises. . . It's exactly the same today. The world needs new practices and we need to build them, to make the world the world we want it to be.

Mike Rigby, Co-Founder and Chief Design Officer of Proto
Proto means original first or first of its kind, and, from the start, the founding team of seven had a desire to create something new and different. The consultancy strives to help companies in the face of disruption with a goal to advance people via the scale of meaningful organizations. This means "really focusing on people through human-centered design but also humanity-centered design and making decisions that are right for populations, not just individuals," Rigby said.
Founding Principles Take Root
Proto works with clients at different stages of growth to help them envision the future of something—be it a new model, service, or strategy for connecting the physical and digital. The consultancy recognizes that disruptive change is more complex than ever, and it sits at an interesting intersection of these changes, to consider and care for the "quadfecta" of new technology, new models, new behaviors, and new consumers.
The real benefit for the client is that the work [we do] is just so much more practical. As companies scale, that's when silos emerge. . . because we're integrated and fluent in those different languages, we can help connect what they do on the inside. It makes the work more united.

Mike Rigby, Co-Founder and Chief Design Officer of Proto
Which brings up another deep-rooted value at Proto. "One of my other favorite founding principles is that tech is neither good or bad but what we do with it makes it so," Rigby said. "That is the role of design and creativity in innovation, to be the human influence on the forces of technology."
But rooted in all this practicality is, of course, experience and strategy. Another founding principle that resonates with Rigby is the idea of starting high—very high—like, at an 11. "If there's a scale of design from 0 to 10 in terms of ambition and expression, then we always want to start at the highest, most positive possible place for any company, knowing that practicality will bring us down. You always have to start at the highest point to truly breakthrough and break new ground strategically and creatively," Rigby said.
The work is "exciting and by definition it's intersectional," Rigby said. "You really have to think about the business applications, the operations, the strategy, design experience, physical, digital, and brand. It flexes all of the muscles of Proto." Clients range from massive companies to smaller firms, including a recent addition of a successful global climate fund.
No One Type of Project
Proto was founded by seven enterprising and experienced individuals who initially worked together at international innovation consultancy R/GA, where they built the firm's business transformation practice. The co-founders recognized an opportunity to build an independent consultancy, through a business and brand lens to serve new types of client challenges.
"Many of us were at a point in our careers as established leaders where we wanted to create a legacy of our own," Dennison said. Through its minority investor, WPP, Proto has access to diverse clients, operational expertise, and a network of potential partners.
Proto grew out of a response to known challenges and constraints in the industry. For example, it strives to reduce the waste that happens at all-too-common "handoff" points, in which various partners are brought on for limited engagements to solve specific elements of a problem, rather than leading a client through a holistic, impactful process from start to finish. "Ultimately it leads to a lot of stops and starts and lowers the hit rate of getting things to market. A lot of things die within big companies because of this broken process," Dennison said.
Another industry challenge is that it can be hard to pivot once you've started. Not so for Proto. "So far in Proto's history, 100 percent of our projects have changed direction," Dennison said. "If you have a wide variety of skills that have been attacking the problem from the beginning, it's easier to pivot as you identify the most pressing problems that clients are facing, which usually differs from the original ask."
"There's no one type of Proto project," Rigby echoes. But there is a lot of work to do.
We're a seven-month old company. We're brand new, and we have so much to do and figure out. We want people that see this as their business, too, and that want to help us grow it.

Colby Dennison, Co-Founder and Chief Operating Officer of Proto
Be a Co-Author of Proto
Proto's ability to make the work more practical may also make it more meaningful from a talent perspective.
"It's also just more interesting as an employee because you get to learn so much more. You develop deep craft but you're also building horizontal expertise," Rigby said. For example, a brand designer might also learn quite a bit about technology, econometrics, business modeling, and experience design. Employees have an opportunity to almost choose what they want to get better at, he explains. For as much as it's about professional development, it's also a competitive differentiator for clients. "One discipline makes the other disciple better," Rigby said.
Proto's relatively young age is another selling point; new hires can genuinely become a co-author of the consultancy. They'll "help shape not just our values but decisions around clients, about what kind of work we want to do, what processes we want to take, and what kind of new practices we want to innovate," Rigby said.
The tabula rasa nature of Proto presents a unique environment for its growing team. "From a talent perspective, it's been nice to build a business from scratch that doesn't have a legacy or a culture or a way of working that was established previously," Dennison said. "We have a blank slate and we get to be modern in our approach to how we think about talent, the way that we work, the systems that we create, the tools that we use, and we get to design with this context in mind, which is a huge advantage."
"The real value that we add [for clients] is our ability to listen and help them navigate their organizations," Dennison said. "So we look for EQ skills that ultimately make us good consultants and good partners." The consultancy, for example, seeks people that are relentlessly optimistic, or "Optimist Primes," Dennison said. (Yes, they're into Transformers and yes, we think that's pretty cool.)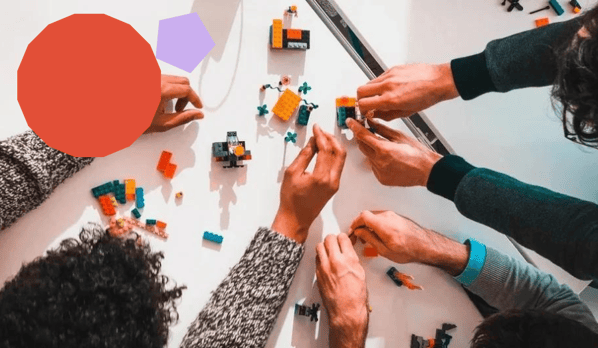 The In-House Versus Consultant Conundrum
Hiring at consulting agencies slowed in 2020 amidst the uncertainty of the pandemic, but firms have returned to the market and some expect to see an entire recruiting season happen in mid to late 2021. A search on LinkedIn shows more than 8,000 open innovation consulting roles. (At Bamboo Crowd, our advice is to apply when the demand is hot, and that's happening right now.)
In terms of recruiting top talent, Dennison said that Proto often finds itself in competition with "in-house" openings, and he'd like to quell a few misconceptions about that. He speaks from experience—Dennison spent several years at MakerBot as the global head of marketing for the 3D printing company.
In-house roles provide an opportunity to focus on one business and learn it well, he explains. You'll likely get to see your work go to market and get valuable industry-centric experience, but you miss out on the "big ambitious projects" Dennison said. "People should try it, but it isn't always as glamorous because you don't get to work on important, strategic things that can impact the future of the company," he said. Or if you do get to work on these projects, you can rarely focus on them as it will be one of a dozen things you're responsible for.
Instead, the big, fun projects are often outsourced to consultants.
Leaders realize they have to prioritize [larger projects,] but it's hard to make time for it and also to create the right kind of momentum and accountability internally. You just constantly get side swiped by fires.

Colby Dennison, Co-Founder and Chief Operating Officer of Proto
Future Thinking
As for the future, Proto is focused on growth—expanding its client roster, moving into new markets, and diversifying the business model to add services that are complementary to the core consulting practice. Proto is also working to become a Certified B Corporation. The consultancy hopes to roughly double the size of its team, from 50 employees at the end of this year to 90 people next year.
If you're looking to join a fast-growing and innovative company like Proto, be sure to connect with Alex Pavlou, or register with us to stay in the loop on future opportunities!